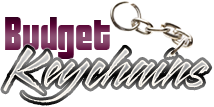 Custom Keychains- Budget Friendly Gifts That Highlight Your Corporate Identity
Posted by admin
Posted on November 26, 2018
If you are looking for a promotional product that will highlight your corporate identity and will flaunt your brand and message with pride, look no further than custom keychains. Offered in a range of interesting models and colors, keychains will help you to grab easy attention of people around whenever your recipients carry these daily use items.
Personalized keychains are perfect gifts to promote your team, event, or business. Choose a shaped keychain that complements your products or services, add your own artwork or designs to make   your keychains unique and attention grabbing.
Keychains are essential items that everyone uses. You can choose from a range of options like bottle opener key chains, flashlight keychains, multitool keychains and much more. Choose a model that reflects your company or the promotional campaign. Your contact details will be seen every single day!
Offered in various material choices, keychains can be customized using different processes like laser engraving, pad printing and more. These full color imprints will bring alive your corporate identity and will make a tangible token of your brand right in the hands of your target audience.
Keychains as brand identity tokens
 The countless models of keychains ensure the luxury of choosing the most appropriate model that will match their corporate identity. Here are some suggestions that will help you get started with the best custom keychains.
Wheel Metal Keychains that are shaped like a steering wheel will make a perfect brand identity keychain to promote auto dealers, car service centers and more.  If you are looking for something casual and colorful, check out these Truck Shape Bottle Opener Transportation Keychains that will put their transportation company ahead in the competition. This truck shape bottle opener keychain works great for big truck manufacturing units, emergency services, delivery companies, and many more.  Every time your recipients see these logo items they will be reminded of your business and brand for sure.
Apple Stress Ball Keychains are great choices to promote your restaurant or juice joint. These quirky keychains that double up as stress balls will make a perfect corporate identity that people will never forget. Cappy Beverage Cap with Key Tag is another custom interesting model that can be used to promote cafes, restaurants and food companies. These custom plastic Keychains are coming with a patented design that is best for opening most beverage cans for the first time. It can be flipped around to use them as a spout closer, thus helping you to keep the opening closed.
Need more? We have custom keychains in all possible shapes that it is never difficult for you to find a model that stays true as your corporate identity.
Share and Enjoy