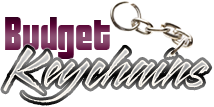 Amazing Facts On What Make Imprinted Keychains Effective Marketing Tools
Posted by admin
Posted on November 23, 2018
Imprinted keychains make effective marketing tools to get across your message, to raise funds for non profits, to build a buzz for your store or spread the holiday season cheer. Keychains are low cost and above all crowd pleasing gifts that will represent your company spot-on.
If you have a diverse or hard-to-please audience that may have everything in their possession, you can still bank on custom keychains because these are perfect for anyone and everyone, young and old! Everyone needs keychains to stay safe and keep their keys well sorted. Missing a key can play havoc in anyone's life and can bring their daily activities to a stand-still. With many styles and colors to choose from, custom keychains make great promotional tools that can be used to adequately promote your company.
Promotional key chains get to travel with the customers unlike most other promotional items that will remain shoved into the shelves and closets for most of the time. Anything imprinted on custom keychains will never get overlooked and your brand will get a higher exposure and visibility.
Keychains make gifts for every occasion
Keychains are something that everyone needs in their daily lives. Highly functional and versatile, keychains make great holiday gifts, employee appreciation gifts, tradeshow swag and fund raising items among others.
Here are some more interesting suggestions on how to use custom keychains as promotional items
As store promotional items
Grab easy attention of the holiday shoppers by handing out exceptional custom keychains at the billing counter. Give it alone or along with other gifts to create a long lasting impression. The versatility of keychains would mean that you have a perfect gift for all types of stores and businesses that range right from toyshops to hardware centers and more. The best part is that keychains will appease everyone on your list irrespective of their demographics.
Employee appreciation reward
Gifts that are handy and useful will always earn a special place in the minds of your audience and that is what makes custom keychains a great choice as employee appreciation gifts. You can give it along with other gifts at year end and every time they carry these must-have items to work or on the move, they will be carrying their brand pride as well. Choose interesting and unique models like flashlight keychains or sports themed models that will pique quick interest in your customers.  Promotional key chains are one of the top rated promotional products because it gives more value for your promotional investment by ensuring consistent impressions for a very long time.
If you find custom keychains reliable promotional items, share your experiences of using them as branding items on our facebook page.
Share and Enjoy