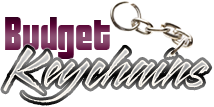 Promotional Keychains- Your Brand Will Always Remain In The Eye Span Of Your Audience
Posted by admin
Posted on November 27, 2018
Keychains occupy the most strategic spots in homes and offices where it is easily seen. So, your brand on these will get the undivided attention of people on a daily basis. Keychains have one of the lowest costs per impressions because these logo items will continue to create new impressions without any repeat investment or effort. Keychains never get discarded because people will get accustomed to a particular keychain to identify a particular set of keys that these carry.
Keychains are used on a daily basis and remain in the hands of your recipients often, which make them highly potent promotional gifts. Your brand and image imprinted on keychains is likely to be on the minds of your customers throughout the day as they drive, open the doors, close the vaults and more.
Keychains make lives easier and better organized and make a smart way to carry around their keys in a fool proof way. These everyday items will enjoy high retention as most people never think of replacing their keychains unless they stop working. Let's be frank about it! Full color keychains make a great way to identity the different keys that will all look the same.
An average person used many different keys for the car, office, shop or lockets and obviously he may need as many keychains also to keep the keys safe and easy to carry. Promotional keychains are budget friendly and popular branding items that can be used to promote all types of events, brands and occasions.
Foot ball shaped keychain is a great choice for promoting sport events, sports clubs or even as fund- raising items for the community soccer teams. Flashlight keychains will not just keep the keys safe but makes a perfect way to light up the way and to identify the keys easily even in the dark.  The elegantly designed spinner keychains are a great choice for anyone who loves to stand apart.
Leather keyrings can be just the thing you need to enhance brand identity. Made to perfection and topped off with an imprint of your brand, you don't need much more to advertise your brand. Leather keychains make a classic and elegant gift choice that everyone will love. These come in a variety of shapes and sizes and will stay at par with your company identity and standards. These delightful freebies will leave a mark on the minds of your audience who will love to flaunt these elegant accessories wherever they can. Leather Keychains will grab easy attention from anyone around and make a decent number of leads.
Which of these custom keychains are you planning to make your promotional items? Do share your ideas with us at our comments section
Share and Enjoy