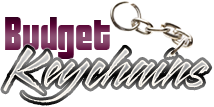 Custom Keychains As Graduation Gifts- Tips
Posted by admin
Posted on September 30, 2019
Choosing graduation gifts can be a challenging task in its own right because the youth can be quite unpredictable in their tastes. It is impossible for colleges or family members to know the tastes of the  grads before they shop for gifts. This is what makes timeless and versatile gifts like keychains a great choice.
Everyone needs keychains in their daily lives; to keep keys safe, as a style icon or even as identity of their hobbies or social causes. Some people even use keychains as stress busters during work or on a mundane day.  Custom keychains are available in a wide range of models and colors. Light weight and compact, these can even be considered during mailers.
 Soccer Cap Bottle Opener Keychains will be a great choice for graduates that are hard core football fans. They will have a new topic to ponder while discussing soccer and the goal position.

Mini Skateboard Keychains are great for those who love skating as a sporting event or even to move about in town in some old school style of fun. These brightly colored keychains will bring back the nostalgic memories in the recipients, which make them extra special.
The teenagers heading to college may be stressed out in the initial days. Getting them these Dumbbell Stress Reliever Keychains will make a sure-fire way to keep them relaxed and happy.
Solar Flashlight Keychains will make another great choice. These will ensure that your recipients will have a handy source of light every time they carry their keys with them. Isn't that a cool gift option?
Most grads will be excited to think of a makeover of their hostel rooms and these soft toy keychains will help them to create their favorite jungle lodge theme. Choose from a range of cute animal figures like these Monkey Key Tags with X -Small T -Shirt which will bring a smile even to the serious, new grads!

Did you find this post useful? Share your thoughts with us on our facebook page to join an interesting conversation