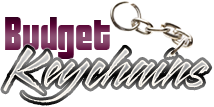 Custom Carabiner Keychains For Sports Themed Promotions
Posted by admin
Posted on September 26, 2019
Choosing custom gifts that will please everyone in the mailing lists while staying within the budget is easier said than done for most organizations. However, popular handouts like custom carabiner keychains make it all look very easy for marketers. Everyone needs keychains to keep their countless keys safe and well organized
Carabiner keychains do much more than holding keys as these ensure hands-free convenience for the users. This unique feature of these keychains will make it a great choice for promoting sports clubs and game days like biking and trekking trails. Sports persons will find these sleek and simple carabiner keychains a great choice to carry their keys on the go and attach it to their belts and bag straps. The bonus- carabiners can even be used to attach bottle openers, lights, compasses, and more to make it a complete accessory for the outdoors!
Campers, hikers, and people like janitors and truck drivers who need to hold multiple sets of keys will find these keychains a great choice. Get your brand and message imprinted on these keychains to make it a portable billboard for your brand.
Carabiner features a clever design that includes a clip and a key holder. Your message imprinted on these will bring you great visibility to widen your customer base. It makes a perfect handout for a variety of occasions like game days, camping fun, fund raising items for booster clubs and a lot more.
Imprinted carabiner key chain makes a practical solution to impress the customers. Budget friendly and functional, these everyday items will present your brand effectively even in a saturated market. Bulk orders help you to make the best savings and help you stretch the promotional dollars further. If you are planning to attend sports tradeshows, events or game days, these keychains will make a great way to get across your message.
Carabiner keychains are practical gifts for everyone that help people to keep their keys organized and safe. The best part keychains follow your recipients wherever they go and every time they see these stylish and attractive keytags they will remember your brand.
Studies show that businesses that hand out gifts are more likely to develop trust and authority in the market. When these gifts happen to be useful for the day-to-day life; these will help to build a strong bond between brands and customers.  Key chains are a useful item across every class of audience including youngsters, aged people, urban or rural. No matter what your target audience is, key chains can help you rule the market with ease.
Planning to use carabiner keychains for your sports themed promotions? Share your thoughts