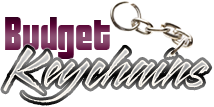 Custom Keychains as Business Giveaways and More!
Posted by admin
Posted on August 26, 2019
Businesses use various promotional strategies and marketing tools to promote their products or services. Freebies make a great way to advertise your brand and raise awareness about your message. Planning a fund raising event? You can even sell these promotional products that bear your name and message imprinted on these. You can't go wrong either way! Choose products that your customers will constantly use on their everyday lives while ensuring your brand incredible visibility.
Custom keychains make a popular promotional product that can be customized. These are used every day by virtually everyone to keep their keys safe. You can make constant brand impressions and expand your clientele by handing these out at tradeshows and business events.
Keychains are a proven way to get your brand in the hands of your  prospects literally. You can purchase these in bulk to get the attention and recognition you seek. The big bonus- Keychains are available in a wide range of models like bottle opener keychains, carabiner keychains, flashlight keychains and more. Choose a model that your customers will relate easily with your businesses for the best impact.
Keychains make great souvenirs as well for many businesses that can be handed out during special events and milestones. Every time your recipients carry these logo items, your brand will be put on display thereby reminding everyone of your great services and product line. Metal keychains and leather keychains  make great souvenirs. Designed to look good and last long, these keychains will draw easy eyeballs and your message will be the focus of everyone's attention.
Keychains make great party favors
Custom Keychains not just fit the bills of promotional items but make great party favors and wedding gifts as well. Choose from a wide range of crowd pleasing models like flashlight keychains, bottle opener keychains and more. Make it truly special by getting your wedding date, initials or greetings imprinted on these keychains to make it a token of your special day. Your guests will cherish this unique gift for a long time and every time they see these logo items, they will be reminded of the great time they had. Your family and friends will have a custom gift that they will love to talk about when they have these crowd pleasing gifts.
If you are looking for some cheap and best promotional products, look no further than custom keychains. Choose from a wide variety of styles and colors in keychains that will create a feel good factor for your brand. Shop right away!