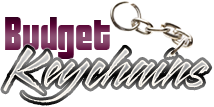 Custom Keychains – Handouts That Your Customers Will Surely Retain And Use
Posted by admin
Posted on August 23, 2019
Keychains are highly useful and popular across all age groups and demographics, which makes it a sure fire custom gift. Even in this digital age, people rely on keychains to keep their important keys safe and in order.
Keychains are budget friendly ways of marketing. You can buy in bulk to get the attention and recognition you seek. Anything imprinted on keychains will get a lot of attention and appreciation. These wont remain out of plain sight even for a moment and will make heads turn easily. Gone are the days when keychains used to be plain and boring rings. These days, keychains are available in a wide range of creative designs and festive colors that will easily complement your theme.
Looking for a little bit extra than a plain keychain? Combo models like bottle opener keychains, flashlight keychains and tools and hardware keychains will be of interest to you. Unique industry-specific giveaways like tape measure logo keychains and floating promotional keychains are always a win.
Have a sports-focused customer on cards? Consider choosing carabiner keychains that can be clipped onto a gym bag. Trying for some elegant gift ideas for your business clients? Engraved laser keychains will be a high-end addition to a wallet or business-focused promotional event.
Hosting a family reunion, bridal shower or wedding? Heart shaped keychains make a memorable way to mark the occasion. Imprint the date, initial or family name to these keychains to make them well appreciated handouts to make them a perfect everyday must-have. Custom keychains are ideal for any occasion and won't break the bank. So, browse our vast selection to make a pick to impress your audience.
Keychains are available in all shapes like hearts and houses. So whenever you think of custom gifts to promote your company you don't have to settle for boring products to your customers. For even more exposure, make sure to get creative with your giveaway. Customize it with peppy slogans, artwork, one liners and more  to encourage customers to keep and use your keychain. Having an attractive keychain on hand  is not just a smart way to stay organized with their keys but make a talking topic and a reason to be a crowd favorite.
When your customers are likely to carry keychains for years to come, it is important to choose something interesting and unique; after all, these carry your  brand name and message right? Need more ideas? Get in touch with our product specialists for more tips.