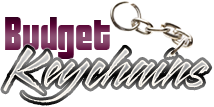 Custom Multipurpose Keychains- More Value For Your Money!
Posted by admin
Posted on August 26, 2019
Broaden the way you look at keychains especially the multi functional models that are not only meant for holding the usual keys but for many other purposes. Whistle keychains are highly functional and innovative as these will not just ensure the safety of your keys but your personal safety as well. These are great as sports bag items and handouts for off-site personnel and adventure travelers by letting others know when you are in danger.
Flashlight keychains can be used to find the keyhole at night, those coins that rolled underneath the car seat or the keys that you dropped in the dark car park and more. People use it for different purposes and every time they see your logo. Flashlight keychains give the luxury of having a source of light right at the tips of the fingers of your prospects and they could not be more pleased!
Carabiner keychains: The users can keep their hands free  and still keep the keys at easy access with these unique keychains. These can be easily attached to belt loops or bag straps to keep the keys in place and your brand will get a lot of attention. These make great handouts during seminars, college events and outdoor promotions.
Bottle opener keychains: A perfect gift for anyone who finds life a big celebration. These keychains will double duty as a bottle opener and a keychain alike, which makes it a hot favorite among anyone who loves to party hard! Your brand and message on these will get a sizeable audience for sure!
Tape measure keychains: Inspire your audience to do things that they have always wished to! Be it to make a DIY cabinet, a garden hedge or anything else, these tape-measure keychains will get their job half done. It makes a great gift item that ensures more value that its price! These make great handouts during property and home expos, mailer campaigns and store promotions.
Tools  and hardware keychains: Another gift idea for the DIY community and those curious souls who never stop till they succeed. Get your brand and message imprinted on these to make it a great topic of conversation among your audience while you promote your brand subtly.
Compass keychains:  Reach out to the wanderlusts and travelers easily with these highly useful keychains that keep them on the right track and points the right direction. Your brand imprinted on these will remain in plain sight of your audience literally!  Great handouts to promote camping sight and adventure tours.
Which of these keychains are your favorite? Share your thoughts with us on our facebook page to join an interesting discussion.