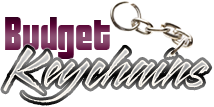 Custom Keychains Are Held On To A Long Time For Some Really Sound Reasons
Posted by admin
Posted on September 18, 2017
Key chains are ideal promotional products because these are budget friendly, well retained and extremely functional. Everyone needs keychains for their daily use for keeping their keys well organized and safe. Keychains enjoy long-term usage and most people hold onto these gifts for a very long time. Offered in a range of colors and styles, you can easily find a model that matches your brand and business theme. Personalize these with your brand and message to get your message travel with your recipients wherever they go.
A well customized keychain with a strikingly classy look will never fail to leave a lasting impression in the minds of your recipients. Offered at prices to die for, these logo items are well suited for mass promotions like mailer campaigns and tradeshows. Light weight and easy to store, keychains have one of the lowest costs per impressions as well. The low cost advantage of these keychains will make a perfect choice for fund raising events for non profits.
Here are some of the keychain models that will build up a buzz for your brand and give you a fresh bout of promotional ideas this season.
8mm Custom Carabiner keychains: If you have a promotional message that is big for any regular carabiner, these large carabiner Keychains featuring a patented ultra-wide engraving area will make a great choice. With more space for your message, these keychains will make sure that your message is easily spotted even from a distance. Complement the attitude of your next campaign with these attention-grabbing keychains that will never fail to impress your audience. The carabiner keychains can be used as a key holder or it can be clipped into belt loops, backpacks and purse straps.
Bottle opener keychains: If you want your brand to hit the party floors and bar tables, look no further than these delightful options of keychains. Your recipients will always have a handy tool at the tip of their fingers everytime they carry their keychains. These smart combo tools will have a lot of admirers for sure. Let your recipients have the bragging rights of their life by having these custom bottle opener keychains with them.
Coiled keychains: A handy keychain that doubles up as a silly toy- This is surely a terrific combination that will leave a lasting impression in everyone. Check out these coiled keychains that offer the fun of the popular toy of slinky! No matter whether your recipients choose it to use it as a keychain or a stretchable toy that can do countless tricks, your brand and message is all set to get a great display. Go for it!
Flashlight keychains: Make sure that your recipients have a handy source of light wherever they go by handing out these smart gifts of flashlight keychains. Offered in a range of shapes and quirky designs, it is impossible not to fall in love with these superb taskmasters. Place your orders and see how easily your message gets lit up!
How do you plan to employ custom keychains in your promotions? Tell us your thoughts; we would love to hear from you all