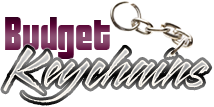 Custom Keychains Make Budget Friendly Columbus Day Gifts
Posted by admin
Posted on September 14, 2017
Columbus Day will be celebrated on October 9th all over the country to commemorate the great voyage of Christopher Columbus in 1492 during which he discovered America. For Americans, this federal holiday makes a perfect time to celebrate the American legacy. There will be a lot of activities to rejoice including parades, street fairs and music and celebration of the Italian American heritage with traditional dance, music and Italian food. Marketers are looking for a popular yet budget friendly gift for their Columbus Day themed promotions will find custom keychains a great choice. Light weight , handy and popular, these logo items are easy to distribute and store. Ideal for mailer campaigns, tradeshows and store promotions, custom keychains will make a perfect Columbus Day promotional item that nobody can resist.
Still thinking? We can help you get started by listing out a few popular models that will complement the patriotic fervor and pride of the occasion. Here we go!
Custom Printed Round Acrylic Keytags: Let your recipients flaunt the national flag colors of red , blue and white on the occasion of Columbus Day with these custom keychains. Imprint your brand, artwork or wishes on these to ensure a long retention. These make great store promotional gifts to promote all types of businesses especially Italian cafes, restaurants or fashion brands. Long lasting and beautiful, these acrylic keychains will keep your brand in the eye span of the recipients for a very long time and will give them bragging rights for life! Try it to believe it.
Custom Printed Oval Acrylic Keytags: It is amazing to note the popularity enjoyed by these low cost and mundane gift items like keychains even today. Though we live in a digital world of keyless security, not many people can even think of a day when they might have forgotten their key chains behind.
Columbus Day is also a great time to party hard , so these bottle opener keychains will make a great choice. Highly useful and handy, these logo items will get used for a long time even after the Columbus Day festivities are over. Personalize these with your brand and message and see how these gifts will set off word of mouth publicity for your brand.
Flashlight keychains will make another perfect model to consider as these will light up the partying mood and will enhance the carnival milieu. Put your brand on these and see how these promotional items will always put your brand under spotlight.
When fun and laughter is the theme of the day, why settle for something serious in promotional gifts. These coiled keychains will make a great choice to tug the hearts of your recipients and to increase the fun mood in the air. We bet, these silly toys that double up as keychains will leave even Columbus really pleased had he been here while your competitors go wild with envy!
Custom promotional keychains are great gift ideas for Columbus Day promotions. Shop right away and do tell us which custom models you are planning to use in your promotional mix