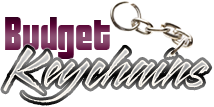 Custom Keychains Are A Great Way To Keep Your Customers Coming Back
Posted by admin
Posted on April 1, 2021
Popular promotional products like keychains are a great way to keep your customers coming back. Choose custom keychains from a variety of styles, colors and price rates and impress your audience of all age groups. Plus, your clients may even be tempted to show off these stylish keychains by placing it on a bag or backpack for everyone around them to see.
The advantage is that these logo keychains can be used almost anywhere as your brand reminder  while most other promotional products can only be used at specific place, season or time. This will add variety to your promotional campaign. Just imagine the exposure your logo will get during  concerts, road trips, in office and more.
 It's More Personal
Customers love getting free gifts that are useful and could be put to use. They will see it as a greater effort by your company to show that you care. Adding a message in addition to your logo will remind your customers that they come first and will make them feel valued. This will even inspire them to share your message with their friends, which in turn may make fresh leads for your business.
Cost effective
Custom promotional products could be expensive, however, when you have versatile and reasonably priced products like keychains, you have a lot of promotional options on hand. So, businesses with a modest budget can confidently shop for custom keychains for their mass events like trade shows. The best part is that keychains when bought in bulk will cost you the least. Ensure incredible brand visibility at one time investment with high utility gifts like keychains.
Versatile
Whether you are a musical band, a fashion store or a sports team, custom keychains will make great handouts that are worth considering. Choose from a mind boggling range of shapes and colors to complement your brand, customize these with your message and tagline and Voila you are all set to have a custom handout that will make your brand the talk of the town literally!
Popular
Having practical items like keychains make customers feel really appreciated which means they won't forget your business anytime soon. Just make sure they match with the product you're selling to use these to your advantage. Promotional Items such as keychains creates customer loyalty as they are always happy to receive them and retain it for as long as these are functional. It means they will be carrying your business with them wherever they go while you get more leads and brand popularity.
Planning to use custom keychains in your mailer campaigns or at  your booth during your next big event? Share your ideas with us on our facebook page to join an interesting conversation.
Share and Enjoy