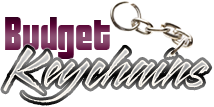 Restaurant Marketing Ideas: 4 Reasons To Use Logo Keychains
Posted by admin
Posted on March 31, 2021
Running a restaurant business? Planning a budget friendly marketing campaign?  Looking for an interesting giveaway that will inspire the patrons to come back? Well, if the answer is yes to all these, then you have found the perfect gift item in custom keychains
Let's be frank about it. Marketing can play a crucial role in spreading word of your business and increasing brand awareness. leaving a custom keychain on every table of customers who dine with you is a subtle way to put your brand right into their hands without being overwhelming. The marketing idea may be unique considering the fact that your patrons not just whet their appetite but also to leave the restaurant with a free keychain!
Still on fence?  Here are 5 solid reasons to use promotional keychains  as a marketing strategy.
Branding
Giving away  freebies is a  brilliant way to make your brand stand out in the competitive restaurant industry. Being small, compact and above all functional, your patrons will instantly put to use these custom keychains. Choose from a wide range of shapes and colors to match your business line. Food themed keychains shaped like apple or tomato  will make an interesting addition to their Keychains and a lasting reminder of your restaurant.
Just imagine the exposure your brand imprinted on these sleek handouts will get wherever they go. It is no wonder of your restaurant becomes as famous for your free keychians as your tasty dishes!
Making Happy Memories
Keychains imprinted with your tagline will remind your diners of the happy experience and pleasant feeling they get from eating a hot pot. Every time they have these imprinted keychains in their hands they will be compelled to return to your restaurant indulge in an unmatched gastronomical fare.
Popular across All Ages
Keychains are suitable for people of all ages right from kids and kids at heart. Whether they tag their bicycle keys, school locker keys or office keys, these delightful keytags cater to the diverse needs of all age groups and demographics. Choose interesting models like bottle opener keychains that complement your industry all the while offering a keychain plus a bottle opener at easy access.
  Wide Variety of Customizable models
Keychains come in a wide range of models including multi functional keychains that will appease everyone. Whether it is tapemeasure keychains, multitool keychians, flashlight keychains or plush toy keychains, you can choose from a wide range of interesting models to enhance your brand visibility and  to spread brand awareness and aid branding.
Are you planning to make custom Keychains as your restaurant merchandise to stand out in the competition and be different? Share your thoughts with us on our facebook page to join an interesting conversation.