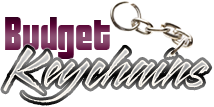 The Advantages of Custom Engraved Keychains as Promotional Gifts
Posted by admin
Posted on April 2, 2021
Ideally the promotional products that you choose for your business should be an item that is sturdy, budget friendly and above all that will ensure maximum exposure for your business. Engraved Keychains are promo gifts that pay back more while you spend less.
There are several solid reasons to opt for engraved promotional Keychains including the following
More durable: Engraving will keep your message in front of the audience for a long time than other imprint methods. Your brand name etched on  your promotional products will not peel or chip off thereby ensuring a long term visibility. Choose from a wide range of engraved Keychains including metal, stainless steel, leather, or hard plastic materials.
Custom Engraved Keychains are expected to be used every day and are well cut for the rough and tumble of daily life. No matter whether your recipients toss it on tabletops, counters, squeeze these into their purses or pockets, your message engraved on these keychains will retain its beauty and gloss for a long time.  Typically frequent rough handling could make your message non recognizable making your promotional effort a waste of time and resources.
Visually appealing Engraving your promotional Keychains not just add glamour and style to your freebies but will make it aesthetically pleasing.  Though keychains are known to be less expensive promo items, you can enhance their value by elegantly customizing it with your message. Engraving will enable you to pay particular attention to even tiny details that make your promotional keychains more special. Precision of your imprint and attention to detail will go a long way in creating a positive brand image and an increased marketability among target consumers.
Your brand that is  permanently etched on your promotional Keychains guarantees an increased popularity that ultimately translates into higher sales.
 Endless customization options
Laser engraving will allow the marketers to stretch their creativity to a higher plane thanks to the countless possibilities. You can include detailed artwork, taglines or logo on your keychains to make it the center of attraction.
With their ease-of-use, greater portability and endless customization options, it is easy to see what makes engraved keychains so popular. If you have the dough to spare, include laser engraved keychains in your swag to draw your audience closer to your message.
How has been your experience of using engraved keychains as your promotional items? Share your thoughts with us on our facebook page to join an interesting conversation.
Share and Enjoy