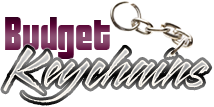 Custom keychains- Always a Fan Favorite
Posted by admin
Posted on July 2, 2020
A sporting event is the best way to bring out the passion in people. Everyone loves to cheer for the home team and fans stay die hard loyal for their team colors even when it is losing. A sports themed event is the best way to draw the sports savvy customers to your brand.
Sporting events last for hours, and the fans extend the fun tide by pre game and post game parties. Tailgate parties get everyone in the mood and pumped up while the post-game party celebrates a victory or the true spirit of the game.
Put your brand name and business information on sports themed supplies like custom keychains  and raise your brand popularity to the next level. Your brand imprinted on these unusually shaped keychains will get a lot of eyeballs in the packed stadium and even outside.
Matching your promotional items with the target audience is often a tight rope walk because you need to choose gifts that your audience will find interesting right away. If your custom gift cannot hold their interest in the initial few seconds, there is a high chance of it to be discarded.
 If you're not sure what type of item to order for your event, it is safe to settle for proven items like keychains. Keychains are among the most useful promotional pieces that you can buy. Secondly there is nothing like having too many keychains; people need it all the time to keep their keys safe and easily accessible. Whether it is for home, office or cars, people need multiple sets of keychains in their everyday lives. Because keychains are useful, these will remain as a billboard every time a person opens the cupboard or their house door!
Whether it is baseball shaped keychains, soccer hat keychains or hockey puck shaped keychains or more, sports fans will become walking advertisements for your business.  No one is more passionate than sports fans. Show them that you support their passion and their home team by handing out these logo items that the fans can use right away literally while you gain new leads.
Custom keychains are well retained and re-used, and they will continue to promote your business for you. By giving them items that are useful, you can drive up the possibilities of your brand getting displayed. Customize these with your logo, game day quotes or mascot to make it one of its type. Choose interesting colors and designs to make it visually appealing.
Tailgating and sports promos are powerful options to promote your business and boost brand recognition. Engage the fans with your brand and make lifelong customer connections that extend beyond the game days!
Share and Enjoy