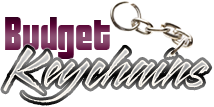 Which Custom Party Gift Ideas Are Right For Your Party?
Posted by admin
Posted on July 3, 2020
Parties may be of different themes and choosing party favors that match your theme is what makes the party memorable. Whether it is wedding, birthdays or retirement parties, there can't be a better gift choice than keychains.
What kind of party favors is ideal for your event? If you're hosting a casual party, you might find novelty keychains a great option. Available in a wide range of interesting shapes like bicycles, animals and fruit shapes, these will match the theme and will leave the guests impressed.
For a formal party, leather keychains or metal keychains will be a good option. Customize these with your brand and message to make it special and interesting.  These well retained custom gifts will make long lasting party favors that your recipients will love to flaunt.
The best part is that you don't have to limit these party products to parties alone; these can be used as save the date invitations or even mailer gifts to get your recipients into the party mood. As a useful, cost-effective way of advertising, ordering custom party products is an excellent idea.
Wedding favors
Heart shaped keychains have been a popular choice to consider in wedding favors. Get your initials, message or artwork imprinted on these metal keychains to make a lasting keepsake of your wedding day. Your message will get a lot of eyes as your guests use these keychains for a long time to come. Keychains make great talking topics as well that will take the party mood farther and wider even after the event.
Tail gate parties
 Tail gate parties build up the tempo and excitement of the game much before the starting whistle and get the sports fans in the right mood.  Soccer cap bottle opener keychains will make a great party favor to consider as it will not just bring together the fun of football in its design but the cocktail hours that follow the win thanks to the bottle opener feature that these keychains have!
Pool party favors
Nothing says summer than the pool and the beach parties. These vividly colored floating keychains will make a great choice to consider. The revelers can keep their keys safe even when the happy hours hit the peak and the shenanigans break the norms. Even is the keychains get tossed into the water for fun or by accident in the melee, your recipients will always find their keys back!
Why is it so important that you order personalized keychains? With customization, you can create your own designs with your on these to make it unique and interesting. Why settle for generic products from a supermarket when you can have some gifts that will sum up the fun of the party? Every time your guests use these logo items, they will be reminded of the fun they had during the party. Get started!
Share and Enjoy