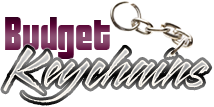 How To Make Your Custom Keychains Attention Grabbing
Posted by admin
Posted on March 23, 2018
Every business owner finds marketing his business a tight rope walk. In a fiercely competitive market, getting one's brand well spotted is easier said than done, especially when the advertising dollars are limited. This is what makes promotional giveaways like key chains significant.  It will make a tangible reminder of your brand that will inspire the audience to support your brand. When compared to other forms of traditional advertising promotional gifts, keychains offer the best value for your business buck.
One of the most popular among business giveaways, keychains are hugely preferred by marketers for several reasons.  The first reason that makes custom keychains popular is that these are the most economical that will cost you just a few cents per unit.
Keychains are small and compact, which makes them easy to distribute and store even during mass events like tradeshows.  You can easily place a handful of keychains into your pocket so that you are always prepared to distribute these should you come across an opportunity. Finally, custom keychains are practical and universal, which makes it ideal to promote all types of businesses. Everyone needs keychains to carry their keys and to keep them organized and most people use multiple sets to cater to their needs at home, office or on the move.
 Keychains are so popular that they are over exploited in the promotional niche. With the market deluded with keychains of all possible shapes and sizes, some marketers are even deceptive whether they will leave any impact on their recipients as they may get lost in the crowd and forgotten about.
However, the advantages to using promotional key chains as marketing tools are so compelling that marketers continue to make it their promotional tools even in this digital age. It will be a sensible idea though to take a closer look at the popular keychain models that the contemporary crowd prefers.
Simple keychains that bear your brand and message might not make a big impression. You should consider combo keychains that include multiple features like flashlights or bottle openers to create an interest and make the recipients retain it. Combo keychains will get used by the recipients more often and double the usage means more potential for your brand to be remembered and patronized.
Quirky shapes are a rage
Forget about the customary shapes of round or square and settle for keychains that are shaped like animals or sports symbols to impress the audience.
Bright colors will grab the attention easily
Bright colors stand out better. Your message ad logo will get a lot of attention on these keychains.
Try different materials
Keychains are offered in different textures and materials. Make use of the variety to leave a double impression among the users.  Leather keychains and metal keychains are well suited as corporate gifts and special client gifts whereas plastic keychains are better suited for mass events and to reach out to a young audience.
Be the first to share the post and spread the word. Do tell us your experiences of using custom keychains as promotional items in the comments section below.