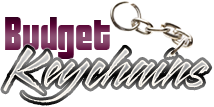 Custom Key chains-Great Giveaways for Promoting Musical events and Bands
Posted by admin
Posted on October 23, 2020
Promotional items like keychains  make a fun and creative way to boost  businesses. Professional  musicians and artists have to ensure a wider fan base to spread the word. Personalized keychains will go a long way in bringing folks to artists.
Create a unique design or a fun tagline for your promotional keychains to engage your audience with your message while handing out a high utility handout. Budget friendly and versatile, keychains are easy to customize, distribute  or even sell to raise fund and support social causes.
If you  are planning to launch an album or a musical tour, keychains will make a great way to get your message out and create a buzz much before the actual event. Give your prospects something nice and they will be sure to check you out.  What's more custom gifts invoke word of  mouth publicity , which will spread message about your band without you having to keep investing more money into your marketing.
Key chains are part of every life style even today; as everyone irrespective of their age or vocation need to manage  multiple sets of keys at every stage, keychains make popular handouts across all age groups right from school children to adults
Choices to die for
Custom keychains are available in a wide range of interesting models. Choose  a model that will compliment your theme like these guitar shaped keychains that will make perfect brand reminder for your music band.
Budget friendly
Promotional keychains make excellent handouts not just from an industry point of view but also an economic point of view. When you are investing money in promotional products you want to ensure that the money is being spent wisely. That is why popular items like keychains make a sensible investment compared to other advertisements like billboards. The fact that keychains are available at a fraction of the cost of buying ad time or creating a newspaper advertisement is compelling.
Keychains are incredibly cost effective, which makes it a great choice for even small and medium organizations. If you are planning mass events like mailer campaigns or trade shows, keychains will make a perfect handout. These logo gifts have one of the lowest costs per impressions as it continues to make consistent impression at one time investment.
 Portable
Key chains are light weight and easy to mail out or handout in person. In trade shows and other events, your attendees will find it useful to carry these light weight handouts easily.
How do you think custom keychains can promote your musical business? Share your thoughts with us on our facebook page