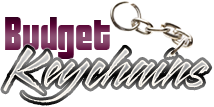 Promotional keychains For Holiday Promotions- Tips And Ideas
Posted by admin
Posted on October 27, 2020
A holiday-themed promotional gift could be in order for any kind of business during this time of the year. Acknowledging holidays and spreading the seasonal cheer with appropriate gifts is a great way to endear yourself to consumers. Get creative and play around with colors by adding snowflakes, a wreath, or some other holiday-themed adornment to make your custom keychains gifts even more eye-catching.
Seasonal trends are a rage; but if you are looking for handouts that will stay popular even after winter and right into the New Year, choose high utility handouts like custom keychains. Everyone needs it all the time and not just during holidays. budget friendly and incredibly useful, custom keychains are perfect for your customers' important keys of home or office while your brand gets a decent display. These promotional keychains  are likely to outlast their holiday-themed label without becoming seasonally inappropriate.
Whether you are a brick and mortar store looking for a little gift to slip into customers' shopping bags or an online store looking for an incentive for people to buy, keychains are a perfect option. Get your holiday message and logo imprinted on these to make a perfect marketing tool.
 Promotional keychains are valuable commodities. People's penchant for saving keychains is another big plus to consider  while choosing keychain for your brand building.  A long-lasting and  quality promotional keychains can be a brand building expert if you can exploit the generous imprint space for customization before handing it out to your recipients for free.
Practical
If you are a small- or medium-sized business owner, a few hundred keychains can spread your brand  far and wide. Did you know that keychains change hands regularly, which means more people will get to know about your brand without any concerted effort from your end. No matter what you sell, custom keychains will make a smart option to make people aware of it and be more inclined to utilize your services.
Putting promotional keychains to work for your brand is an effective marketing strategy. These  are budget friendly and available in a range of trending models including metal keychains, leather keychains, combo keychains, tools and hardware keychains and more. Customize it  with your  logo or design to get your message right into the hands of your audience.
Long Lasting
Custom keychains are never discarded; people often identify their keys by the color or shape of their keychains! Designed to last long and perform tirelessly, keychains can indeed  stay and last for a long time, during which it makes consistent impressions for your brand.
Versatile
Custom keychains can be used as fund raising items, team spirit items, trade show swag or mailer gifts among others. If you are looking for a smart way to use it in your holiday promotions, try using it as stocking stuffers or trick or treat items! Options are truly limitless
So, how do you plan to incorporate custom keychains in your promotions? Share your thoughts with us.