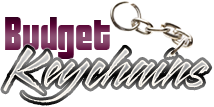 Why Demand for Personalized Key chains is on the Rise
Posted by admin
Posted on October 22, 2020
Custom gifts  not just evoke reciprocity and make  your recipients feel well appreciated but also creates a lasting memory of your event. Personalized corporate gifts like keychains have been always popular for being customer-centric which includes the choice of the recipient. Customizing handouts will make it exclusive and more desirable.
Keychains are versatile, universally popular and above all highly functional.  Being small and compact, these logo items are easy to mail out  or distribute during trade shows and other business events. Everyone needs keychains all the time, so there is no need for businesses to wait for a specific season or event to hand out keychains. These remain popular all round the year and popular across every genre of audience.
Enhanced consumer experience
With so many publicity options on offer, the attention span of consumers has decreased considerably today.  This is where custom gifts like keychains play a crucial role of a lasting brand reminder that keeps your message front and center. These handy every day items will go a long way to enhance the customer experience and encourage your customers to come back for more.
High visibility
Key chains remain in the plain sight of not just your audience but everyone who sees it! So anything imprinted on these everyday items will never get overlooked. The best part is that custom keychains are one of the very few items that will travel with the audience wherever they go! Whether it at work, home or on the move, keychains will  pique the curiosity of people around.
Budget friendly
Cost effective yet elegant, Key chains will fit the bills of all your promotional plans. No matter whether you are planning to use it as elegant corporate gifts, fund raising items or team spirit items, you have something special for every need  at every price rate. Imprinted Key chains can also be effectively used in mass promotions like mailer campaigns and trade shows. It is easy to store and distribute while your recipients will get a handy gift to cherish!
Incredible choices
Keychains are available in a wide range of interesting models including combo models and multi tool keychains. One of the best selling items in this category is bottle  opener keychains. Every time your recipients carry these logo items, they will have a handy bottle opener with them.  Available in an eclectic range of shapes and colors, they will make a great collectible as well. Get your logo and message imprinted on it to make it a lasting reminder of your brand.
How do you  plan to incorporate custom keychains in your promotions? Share your thoughts with us on our facebook page.