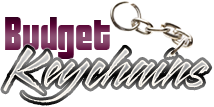 Custom Key Chain Buying Guide- Must Read
Posted by admin
Posted on March 5, 2018
Choosing the right custom keychains will ensure the best promotional outcome and this buying guide will help you choose the best keychains models for your marketing mix. Before making a purchase it will be a good idea to consider a few essential questions like who is your target audience or what is your promo budget? Keychains offer the dual advantage of being a high visibility promotional item and a functional item that the recipients will use over and over again.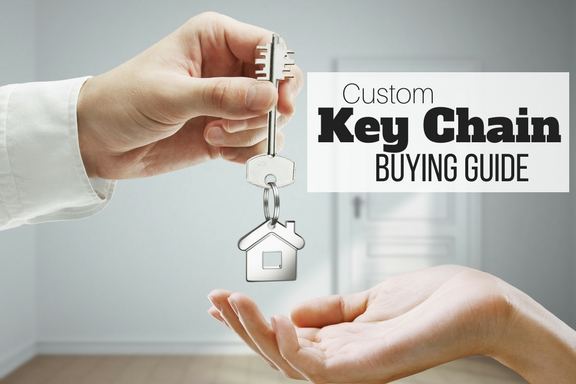 Why keychains
When you have thousands of promotional items to consider why should you opt for keyrings? The answer is keychains are essential items that everyone needs. When you give a custom keychain you can engage the recipients immediately with the gift and your message on it. Everyone uses keys and keychains many times a day, which means your logo or message will be seen many times a day- and that surely is what you want! It is amazing how these humble imprinted key chains can reinforce your branding and message!
History
Keychains have been around for a very long time in ancient cultures across the globe. However keyrings as promotional items are a far more recent development of the 1950's and 1960's. Bringing together the best of both the worlds of functionality and promotional ability, keychains are here to stay for long.
Different types of Key chains
Keychains are available in various models. Here are a few popular models that will get you started.
Metal keychains: If you are looking for an elegant and upmarket choice in custom keychains for your special clients or employees, you can consider promotional metal keychains. These can be laser engraved with your brand and message to ensure maximum exposure and bang for your buck. Laser engraving will ensure that your brand message will remain fresh as new even after extended use.
Leather keychains: Need a classic gift item that complement your corporate identity? Leather keychains will be a good option. Made to look great and last long, these keychains will grab a lot of eyeballs and will highlight your message for a very long time.
Novelty Keychains: Add a fun element into your marketing efforts with our range of Novelty Key chains. Offered in countless quirky shapes like animals and sports themes, custom novelty keychains will grab the attention of everyone around by being a bit unique and different from their counterparts of ordinary keychains. It will make a great choice for marketers who wish to think out of the box to get their name out.
Plastic keychains: If you are looking for a budget friendly custom keychains for your promotions, look no further than plastic keychains that are offered in a palette of brilliant colors. Use them for mass events like tradeshows and mailer campaigns and where you need to reach out to a massive audience without breaking your budget. Plastic keychains have a casual vibe and fun profile and are great to promote sports events, concerts, fashion brands and more.
Flashlight Keychains: Check out these keychains that will not just hold keys but have an added function of flashlight. Custom flashlight  keychains not just hold keys or promote your message but will make a reliable light source for your recipients when they need to open the car doors in the dark. These highly practical custom gifts with equal doses of functionality and promotional power will make a great marketing tool.
Now that you have a fair idea of what you need you can shop for these effective promotional tools. Our creative graphic designers will turn each keychain into a unique marketing talking point for your brand. We hope that this guide was useful for you. Share your thoughts and comments in the space below to join our conversation.
Share and Enjoy