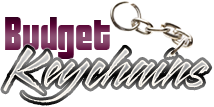 Imprinted Bottle Opener Keychains-Promoting your Brand The Light Hearted Way!
Posted by admin
Posted on March 6, 2018
Bottle openers are something we all need to crack open a few cold ones while watching a game, at the weekend party or at the tailgating party. However, how many of us remember to pack these essential party staples when we go out? This is where bottle opener keychains come handy. As they hold daily use keys, nobody will ever fail to carry these logo items, which means that a bottle opener will always be there right at the finger tips, anytime, anywhere!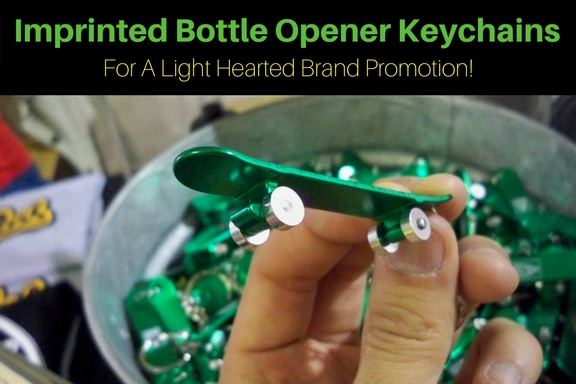 On a budget?
Marketers looking for a budget friendly custom gift to popularize their brand or business can consider bottle opener keychains. Everyone needs these logo items and your brand will reach the maximum number of hands by placing it on these bottle poppers. The best part is that you need not break your budget to make your brand popular when you have custom bottle opener keychains in hand.
Your recipients will take your brand wherever they go
Your brand on custom bottle opener keychains will travel with your recipients to put your brand on a wide display. Personalize it with your brand, message or artwork to make it unique and attention grabbing. Nobody can resist these attractive bottle opener keychains for sure. Offered in a range of shapes and colors, bottle opener keychains will make not just your brand famous but your recipients too as these limited edition keychains are not something that everyone possesses!
Get started
The fabulous collection of bottle opener keychains will make it easy for you to choose a model that matches your theme. Bottle opener keychains are available in a bevy of shapes and colors. Make it stand out; pick up something that talks about your brand.
Here are a few popular models that you will find interesting for sure.
LED Light Bottle Opener Keychains: This combo gift of a bottle opener and a flashlight will enhance the fan following of your brand in no time! Everyone will love to get these freebies for their homes for sure. Customize it with your brand, message and artwork to turn it into a promotional juggernaut!
Rabbit Shape Bottle Opener Keychains: If you are looking for a perfect Easter gift, look no further than these bunny shaped keychains that will make a great gift bag item. Put your brand and message on and see how these daily use items will create countless impressions during its shelf life.
Wine Cup Shape Bottle Opener Keychains: Can there be a better model than a wine cup shape for any bottle opener? Grab these bottle opener keychains and impress your audience. A perfect holiday season gift and Easter handout, these keychains will leave a lasting impression for sure.
It is amazing how effective these pint sized keychains can ever be? Everytime your recipients use them to pop the drinks or carry the keys, they will be reminded of your brand and message. Bottle opener keychains will grab easy attention of bar tables, keyslots , work desks or infact wherever they can get into and your brand will become the talking topic in social circles in a subtle and interesting way. Well, is it not what an ideal promotional item should do?
Share your experiences of using custom bottle opener keychains in your promotions in the comments section below.
Share and Enjoy