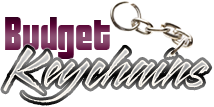 Are You Missing Out The Fun Of Novelty Keychains In Your Promotions?
Posted by admin
Posted on March 30, 2017
You gotta have it! Novelty keychains are something you cannot miss out in your promotions. Loads of fun and colors, these custom keychains will take your brand to places in a light hearted and fun manner. If you thought business promotions are serious affairs where there is no room for fun and laughter, these custom novelty keychains will change that idea in no time.
Novelty keychains leave deep impressions in the minds of your audience. In a highly competitive business scenario, these innovative and multi-purpose novelty keychains will bring in an element of charm to the otherwise serious business promotions. Let's be frank about it! Most customers have short attention span and to keep them engaged with your brand, they have to be pampered with gift items that will appease them. Novelty keychains score a few brownie points as everyone needs it in their daily lives. Budget friendly and highly popular, these light weight and compact logo items make perfect tradeshow gifts and mailer campaign items as well.
Available in a range of patterns and colors, novelty keychains can match any theme of your event. Novelty keychains come in all possible shapes and models, some of which double up as flash lights, bottle openers, tire gauge and many more. These combo gifts will make a world of difference to your recipients and every time they use these custom items, they will be reminded of your brand.
Now that you have decided to incorporate novelty gifts in your promotions, here are a few models that you will find interesting.
Bottle opener Novelty keychains
Guitar shaped bottle opener keychains : Bring out the party revelers in every one of your recipients with these delightful bottle opener keychains. These are great to promote music classes, night clubs and events among others. Not just for the music lovers we have something special for the sports buffs as well in the form of these Motorbike Shape Bottle Opener Keychains with carabineer! Ideal for advertising motorcycle workshops, motorcycle brands, automobile shows and many more, these keychains will steal the hearts of both the young and young at heart as well. It will make a perfect choice for budget promotions and can be offered as both combo or individual gift depending on the choice.
Flashlight Novelty keychains
Personalized ladybug flashlight with swivel keychain: Anyone can need a flashlight any time. These combo keychains that offer the double goodness of a keychain and a flashlight will make a great hand out during formal/informal business and marketing events, birthdays and animal themed parties among others.
Carabiner Novelty keychains
Novelty keychain models like Truck Shape Bottle Opener With Carabiner Keychains make stunning fashion tokens and it can be secured over belt loops or back packs to grab a few eyeballs. Choose from a range of animal shaped, sports themed and more models of novelty keychains and see how your brand makes your recipients happy and well engaged all through. Novelty keychains can double pull as fun toys for people to beat boredom or to while away time.
Browse our collection of novelty keychains and see how these logo items will make your business promotions delightfully different from the mundane.