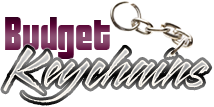 Custom Alloy Keychains- Long Lasting Handouts That Your Recipients Will Adore
Posted by admin
Posted on March 25, 2019
Keychains often remain exposed to weather elements. People carry these around exposing it to sweat, heat, rain or snow, which could pose a greater risk of rusting for metal keychains. If you want your promotional keychains last long and look classic, consider alloy keychains that are made using zinc and other materials. The unique composition will enhance its classic appearance and make them durable and look new for a very long time.
Elegant and classic, alloy keychains win hands down as executive gifts where you need something that is a cut above the rest. Make your high value clients and long-serving employees feel appreciated by handing out custom keychains that make heads turn literally!  For most people keychains are not just plain tags that carry their keys but an extension of their personality and an expression of their tastes. So, by handing out these superior quality luxury custom keychains, you can get your brand closer to their hearts.
Your recipients will love to show off these creative masterpieces in their friends circles and even in social media; just imagine the word of mouth publicity that these will get for your brand. Everytime your recipients carry these stunning keychains to work, party or on the move, your brand popularity will get a surge. The best part- keychains make essential items that everyone needs on a daily basis. If you have been stumped at the thought of finding a perfect gift that will appeal to everyone on your gift list, these alloy keychains could well be your choice. Ideal for every genre of audience irrespective of age or demographics, keychains enjoy a formidable fanbase even in today's digital age of biometric security and keyless locking systems. Well designed keychains even make great collectibles for some people. No matter how your recipients choose to use these imprinted alloy keychains, they will surely be spoilt for choice.
Rectangular Shape Chrome Metal Key Holder with Gift Case are offered in silver or black finish that will earn easy attention of anyone who sees it. These rust proof items have good wear resistance and last long, which make them crowd pleasers. Customize these stylish keychains with your brand and message and enjoy long term brand loyalty. Offered in a gift case, these are great as holiday gifts or milestone handouts.
Oval Shape Chrome Metal Key Holder with Gift Case :great handouts to impress your clients or vendors, oval keychains will stand out for its  smooth shape and striking black texture; your brand on these will look simply great. These promotional keychains are great for business meetings and tradeshows and to foster business-relationships.
Glow in the Dark LED Flashlight Keychains: Why settle for ordinary keychains when you have these Aluminum alloy glow keychains that will light up your brand even after dark? These stylish keychains will turn your competitors into a pale shadow. Go for it!
Need more? Browse along and choose an item that matches your needs