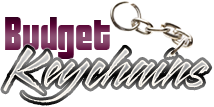 Custom Keychains – Stylish Giveaways That Will Never Leave The Sides Of Your Recipients
Posted by admin
Posted on March 18, 2019
Keychains are something everyone needs- to stay safe with their keys, as style statements or even as travel souvenirs. Unlike other promotional gifts that people may not require all the time, keychains are something that they cannot afford to forget. The incredible functionality is what makes keychains a perfect choice. Offered in a range of shapes and interesting models, keychains make cool handouts on a budget. Keychains often go above and beyond as a promotional item.
Want to be sure that people see your brand every day, even when they eat, drink and make merry? Free bottle opener keychains will do the trick. Displayed at the party tables, at the car key slots or even at the finger tips of your customers, these logo items ensure long lasting advertising. Clients will use these keychains for years, to carry their important keys of home or office. Just pick up a unique design and a tagline to steal the show. Lightweight and compact, custom keychains are easy for mailing or for carrying in corporate gift bag. Start building your collection of custom keychains and create a winning marketing strategy that drives footfalls and sales!
Here are some of the popular models to consider.
Combo keychains that include multiple features in addition to being a keychain make best choices. Flashlight keychains will light up your brand more often than ordinary keychains. Every time they use it as their trusted custodian of keys or as a source of light, your brand will get a lot of attention. Customize these with your brand and message and stand out in the competition.
Whistle keychains or compass keychains are perfect choices for the outdoorsy clients. These will double up as safety items and handy navigational tools every time your recipients set out on an interesting outdoor jaunt. Your brand imprinted on these crowd pleasers will get a lot of appreciation. Your recipients will feel inspired to talk about these popular handouts. This word of mouth publicity will add more mileage for your branding campaign
Tape measure keychains is another fabulous choice. Reach out to the swelling community of DIY enthusiasts or promote your maintenance services or handymen jobs the best way possible with these budget friendly keychains that will make its way to the emergency tool kits of homes and offices right away.
Need more? Browse along and choose a model that matches your needs. Should you need tips and ideas, call our friendly team.