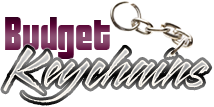 Custom Keychains Are Gifts That Everyone Can Easily Relate To!
Posted by admin
Posted on March 26, 2019
Let's be frank about it-keychains have an old fashioned charm even in this robotic age of keyless security. Probably not many custom gifts can match the popularity of keychains. Guess why? They are gender neutral and versatile, which means they make perfect handouts during any type of promotional events.  Be it tradeshows, milestone events or fund raising, keychains are true winners. The big plus- keychains can be used to reach out to any audience group irrespective of their age or gender.
 Everyone will find keychains useful. Keychains are not just for janitors; everyone needs it in their everyday life to keep and carry their keys safely. Promotional keychains many be small gifts but these can create an impressive goodwill for your brand. These are great as party favors too for occasions like wedding, family reunion or birthdays.
As goodie bag items
Custom keychains make great gifts alone or as gift bag items. If you are sending business mailers or appreciation letters to your employees or customers you can sneak in a keychain into the envelope. This gesture will drive up the meaning of your gift and will make it extra special. Light weight and compact, keychains make perfect mailer gifts and they don't add up to the postage charges as well! Offered in a range of models and color choices, keychains make delightful handouts on a budget. It is appropriate to presented in front of a large crowd as special souvenirs as well because it is easy to distribute and store.
When you have a mixed audience of prospects, keychains make a sensible gift option because it is simple and easy to use for everyone. A practical gift, commemorative token, fun item or more, keychains will tick all these boxes and more.
Why Keychains?
Custom keychains attract attention of your prospects, make more leads and enhance brand popularity. Keychains are seldom discarded by the recipients; your brand on these logo items will thus remain in plain view of your prospects and serve as a constant reminder
Keychains are available in a range of interesting models and combo designs. Bottle opener keychains or flashlight keychains will make smart choices to get the recipients use your promo gifts more often. It will not just make your prospects engaged with your brand more but display your message to the world outside.
Budget friendly handouts like keychains can be used as store promotional items to tempt the customers to spend more time in the stores and refer your brand. The low sticker price will make it possible for you to hand out these logo items for everyone who gets into the store on a particular day or event.
Have a better tip of using custom keychains? Do share with us at our facebook page to join an interesting conversation.