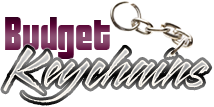 Choosing Appropriate Keychains For Holiday Promotions
Posted by admin
Posted on September 6, 2016
Though the big fat holiday season is still a few weeks away, marketers have already gathered their acts together to impress their audience. Personalized Keychains come in various designs and sizes and by imprinting your company name and logo on it, you can spread your company's message to everyone. Festive season promotion is all about coming up with the best gifts items at the shortest possible time and getting it delivered to the recipients before the mayhem of holidays gets into their heads. Sounds impossible? Not at all. Just browse our site and choose the models that you have been looking for.
Get started on a sound note
Make the first impression the best with our best selling promotional keychains. The most challenging task for any business owner is to find the best selling items that their recipients will never resist. To make the selection process easy, we have the best seller section where you can see some of the best selling keychain models. From bottle opener keychains to light keychain tags and carabiner keychains, there is something special for everyone. To complement the Christmas festivities on the offing, you can choose elk shaped keychains or horse head shaped keychains among others.
Now that you have the top selling keychains in your kitty the next task will be to make it impressive so that these stand out amidst the heaps of holiday gifts that they are likely to get.
Choose the best imprint options
Choose from our full color keychains to leave a lasting impression in the minds of your customers and impressive. Quirky shapes, interesting colors and fun themes have always been smart ideas to make the keychains look different. Gone are the days when keychains used to be bland tags and rings to hold keys. These days keychains look everything other than a keytag as they bring together various other features like flashlights , multitools and tape measures among others to drive up the utility and popularity.
Beat the clock with our 24 hour rush facility
With the best custom gifts in hand, the only task remaining for you will be to make sure to get these logo gifts reach your recipients well on time before the peak holiday craze sets in. Reports suggest that gifts that reach the hands of your audience before the holiday season crescendo are likely to grab more attention than those get delivered in the middle of the busy festive season. So, plan your gifts in such a way that it reaches your customers well on time. Wondering how to beat the rush and still be on time? Check out our 24 hour rush keychains that will get delivered in just 24 hours after placing your order.
Make the impending holiday season a brilliant promotional opportunity without getting choked in the mayhem and crowd with these smart planning tips. Happy shopping!