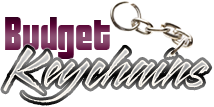 How Custom Keychains Make Delightful Holiday Gifts
Posted by admin
Posted on September 5, 2016
Looking for a functional gift for your events or holidays? Check out these high quality fully customizable keychains that is not just a free gift but will make a happening billboard that will put your message right in front of your recipients. Choose from a variety of styles that range from simple to quirky or downright whimsical to get your message across to your customers.
If you thought keychains are only for tradeshows and business events, you could be in for a surprise. These custom keychains are great as holiday gifts and for fund raising events and community-wide events. Imprint your name and message on these to make a quick reminder for your guests at a reasonable cost.
Let's be frank about it. Keys are one of the most misplaced items for all of us and the risk of losing keys will go up manifold during festive occasions as everyone will be in a hurry to make the most of the fun options at little time. This is what makes custom keychains a great gift idea to consider.
If you are planning to employ custom keychains as holiday gifts, LED flashlight keychains will be a good option. Be it as Halloween gifts, or gift bag items for Christmas, these low cost items that bring together the features of a flashlight and a keychain will make it a quirky gift item.
The summer holiday fun is in its last lap and for most people Labor Day and the extended weekend will mark the unofficial end of summer. As most of your friends, employees or family is likely to set out for hiking or camping holidays, these pocket knife multi tool keychain will be a good choice. Every time they need to knock off the bottle caps or a handy knife to chop fruits, they will find this item useful.
Planning a field trip for your employees during Labor Day weekend? Hand out these 5 In 1 Multi-Function Aluminum Keychains – Silver for their travel bags as these keychains that feature nail file, knife, can/bottle opener, ruler and scissors will make a perfect travel essential to wriggle out of any unforeseen emergencies in an alien land.
Carabiner keychains are great choices for biking or hiking enthusiasts as these ensure hands free convenience for your recipients. Outdoor trips are not just fun and adventure but also hold unforeseen challenges for holiday makers. A flat tire or bad weather can all put a spoke on the wheels of an otherwise well planned holiday. Gifts like these screwdriver tool set keychains will bail them out of such tricky situations with ease.
Compass keychain will make another popular choice to consider as these will guide them back home safe even after the wildest holiday expeditions and experiences. All our custom keychains meet both your budget and quality needs and will enjoy a long retention among the users. Need more tips on holiday gifts? Feel free to contact us and we would love to be of your assistance.