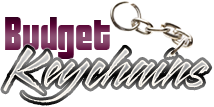 Keychains That Are Appropriate For Fall Season Promotions
Posted by admin
Posted on September 7, 2016
Keychains are something everyone needs in their daily lives all round the year. However, it is interesting to note that there are some keychain models that make particularly useful gift items for fall season promotions.
Let us have a quick round up of some of the models that can be considered.
Whistle keychains: When the days are short and the nights dark and cold during fall season, these logo items will make perfect safety items for your recipients. Whenever they are stuck due to bad weather or a vehicle breakdown these whistle keychains can be used to attract the attention of passersby and to seek help. These double up as emergency items during hiking and camping trips.
Available in various attractive colors, these will also make fabulous fashion accessories or pendants for women recipients. Whistle keychains make perfect logo items to celebrate a winning season, to promote brands and as party favors. Imprint a message of thanks for the coach of your team, or an inspirational message for your players and leave a lasting impression in the minds of your recipients. Whistle keychains are not just for campers and referees but fare well as safety items for everyone.
Flashlight keychains: Having a source of light in hand will make people feel safe and secure and that is the reason that makes flashlight keychains great logo items during fall promotions. It makes a great promotional product for workplace safety, schools, construction and more. Every time your recipients have to scurry back home in the dark and damp weather conditions, these logo items will surely come to their aid. A great way to tell someone that they are appreciated or to get your message out in style, these logo keychains will enjoy a high retention among every genre of customers.
Compasses keychains: Show the right direction to your recipients and help them keep their keys well organized all at once with these combo gift items. Promotional keychains are popular in their own right and sell off like hotcakes, but when it combines the functional features of other popular products like flashlights or compasses, these ensure the punch of multiple products in one go. Compasses keychains will make your recipients an expert in navigating at dark even when they are in unfamiliar places and hiking trails.
Tools and hardware keychains: Necessity is the mother of invention and whoever invented these combo gift ideas deserve kudos. Apart from being a handy keychain for all those bunch of keys, these will double pull as tape measures, screw drivers, bottler openers and even lottery scratcher! Every time your recipients get stuck in bad weather or in some remote camping site, these smart logo items will come to their aid and make them feel reassured till help arrives. These make perfect promotional items to promote outdoor events, adventure clubs and more and can also be employed as corporate gifts and promotional items. Long lasting and always in use, keychains will go a long way in getting your message out. The best part is that these unusual looking tool and hardware keychains will make a popular talking topic for the recipients and their friends.
So, if you have been looking for some practical gifts for fall season on a budget, these keychains could well be it!