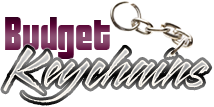 6 Environment Friendly Keychains To Show That Your Brand Do Care For Nature
Posted by admin
Posted on August 4, 2016
Go Green with these eco friendly logo items this season! With the summer promotional campaign at its top gear, it makes a great time for business owners to consider these green gifts that show that how much you care for the welfare of not just the recipients but also Mother nature as well.
Choosing meaningful gifts for recipients living in an increasingly materialistic world is easier said than done. So, why not bring back the warmth and beauty of gift exchange with these unique environment friendly promotional keychains.
Custom poker flashlight keychain will make a delightfully unique gift idea with a green theme that will readily impress your customers. No matter whether it is an amusement token, a reliable light source or a handy keychain, these keytags will never fail to leave its mark behind. Hang it on backpacks or purses or carry it in hands- these keychains are hard to resist indeed. Marketers working on shoestring budget can avail it for bulk gifting during promotional events.
Slim Rectangular Flash Light With Compass Keychains This deadly combo of flashlight and a keychain will make a perfect choice for small budget who wish to impress their recipients with small investment. This light weight and sleek keychains make perfect mailer items, travel or emergency kit items and more. Imprint your logo and message on these and see how these custom gifts make perfect choices to promote self defense programs, community events, and many more.
Felt Key Straps These soft felt key straps in a range of solid colors will make a handy way to carry keys for your recipients. Budget friendly and always in use, these ecofriendly key straps can be used to promote nature clubs, schools and go green themed awareness events among others. It makes an impressive giveaway throughout the year. Check it out
Dual Function Laser Pointer & Flashlight Keychains Laser pointers come handy during presentations and product demo sessions. So why not hand out the dual advantage of a laser pointer and flashlight keychain all at once with these logo items. Easy to hang over backpacks, bags or pockets, these ecofriendly keychains will leave a lasting impression of your brand for sure.
Coaster Shape Round Flashlight Keychains: One of our top selling models, these custom flashlight keychains are well sought for its endearing dainty shape that will take your brand closer to the hearts of your recipients without any added efforts or investments. This flashlight keychain that can be easily tagged over pockets, backpacks or bags ensure the much desired portability for your brand.
Rectangular Non Translucent Flashlight With Carabiner Keychains: This keychain not just manages the key sets but also double up as a handy source of light during emergencies. Imprint your brand and message and hand these out as employee gifts, awareness gifts or tradeshow staples to get maximum brand exposure at easy rates.
Show the world your ecofriendly credentials and social commitment by handing out these personalized keychains that will get your message into countless homes and hearts with ease!
Share and Enjoy