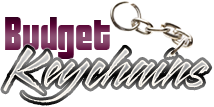 Celebrate Shark Week with Custom Shaped Keychains
Posted by admin
Posted on July 30, 2018
Shark week is an annual, week-long TV program created by Tom Golden at the Discovery Channel. Featured annually in July and/or early August, this program features shark-based programs. Since 2010 it has been the longest-running cable television program event in history. Telecast over 72 countries, Shark Week is promoted heavily over social media as well. Shark week is a great time for wild life conservation activists, aquariums and nature clubs to spread awareness about this unique event by handing out shark shaped keychains. Light weight, unique and attention grabbing, shark shaped keychains will get a lot of easy attention.
Events like shark week will go a long way in removing the misconceptions of these amazing animals and to ensure their conservation. Habitat destruction, poaching and pollution have been the biggest threats facing marine life forms. Do your bit by making people aware about the importance of protecting these magnificent creatures of sharks. No matter whether it is your aquarium promotional events, tradeshows or mailer campaigns, the following shaped custom keychains will make a great choice to consider.
Shark Shape Bottle Opener Keychains: These attractive shark shaped bottle opener key chains not just carry keys but also make a handy bottle opener for your customers to pop the top of bottles. These unique keychains will make a great handout all round the year especially during events like shark week. Offered in six attractive metallic colors, these bottle opener keychains will end up as delightful souvenirs and party accessories rather than just a keyring!
Shark Bottle Opener Keychain Rings Stand out among your competitors with these shark shaped bottle opener keychains that will surely impress your audience. They would be happy to grab it and use it as a token of a great business relationship that they share with you. Apart from being a keychains and a bottle opener it makes a great fashion accessory and decorative item as well for your recipients.
Shark Shape Flashlight With Bottle Opener Keychains: Check out this 3 in one keychain that includes the features of a flashlight, a bottle opener and a keychain all at once. The more the utility more will be the brand impressions. This bottle opener keychains will pop the top of bottles, offer a handy source of light and a secure keychain to keep the keys well organized. It makes a great hand out during promotional events or individual celebrations that ensure an impressive facetime of your customers.
Shark Shape With Carabiner Keychains: These low cost promotional items hold tremendous power to shred your competition to bits! This keychain will make a great hand out during company outing, picnic or tradeshow and these combo items will grab a lot of attention and appreciation for your brand.
Have you celebrated Shark week before? Do share your promotional ideas for this unique event at our facebook page and join the conversation.