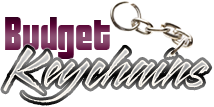 How to Use Custom Key Rings To Grow Your Brand
Posted by admin
Posted on July 27, 2018
Keychains make a highly functional handout that is portable and affordable. Offered in a variety of colors and material choices like leather, vinyl, plastic or metal, these logo items will make a low cost solution to get your name out into the public. Keychains are not just a handy way to carry keys for most people but a stylish way to flaunt their hobbies and social commitment as well. Customize keychains with your brand and message to make heads turn and add a fun twist to your promotional campaign.
Printed keychains will keep your business name floating around in the market, thereby enhancing your brand popularity. Thanks to the budget friendly prices, you will spend less on promotional marketing than you would on an ad campaign, which means you get more successful results. There are a lot of custom keychains including rubber key rings, leather keychains, metal key rings, and plastic key rings among others, which makes it easy for you to find a model that matches your promotional theme.
Offered in various sizes and shapes, printed keychains can be customized with your logo and exactly what you want to convey your customers. You can hand out these logo items to employees, customers, and at events like trade shows, corporate events, festivals and any other events. You can even hand these out to prospective customers that you meet on the street, thereby maximizing your business exposure. The best part is that you can employ these logo items the way you please. Plus they are so budget friendly that you can order it in huge lots and keep them circulating for years.
Affordable and fully customizable, custom keychains make great promotional items. If you want to make a long lasting impression in the minds of the audience without spending excess money, you can consider custom gifts like keychains that will get great results. Explore the full collection of custom keychains to find what works the best for you. Custom metal keychains will make a great corporate gift and milestone celebration handout. Laser engrave your brand and message on these and see how these logo items will make high visibility billboards for your brand for a very long time.
If you are looking for something interesting and fun, novelty keychains will make a better choice. Customize these with your message and artwork to sneak in your brand into the hands of your audience. These trendy keychains will make an interesting talking topic among everyone and will spread your message into a secondary audience.
With so many different ways to promote your business, choosing the best custom gifts might be a daunting task. However, when you have custom keychains as promotional items, you are rest assured that you have gifts that will never fail!