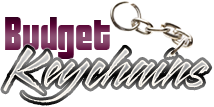 Promotional Metal Key Chains Make Great Corporate Gifts For Your Employees
Posted by admin
Posted on July 31, 2018
Corporate gifts are typically used for employee appreciation and recognition. The best corporate gifts are something that the employees will find useful, which is exactly what makes custom keychains a true winner.  Customize your name and message on these high utility gifts and you have a very nice and useful gift that they will retain for a long time. Add to it the big plus that can get your message across to the wide world outside, thereby allowing them to generate more leads.
There could be countless promotional items to reach people. However, when it comes to showing employee appreciation on a budget, custom keychains will make a great choice to consider. Show your employees that you care for them by handing out these daily use items imprinted with your brand and message. Everytime your employees see these logo items they will feel well appreciated.
Corporate gifts make thoughtful gestures to show people that you care. You can use it for employees, customers, tradeshow attendees and more. No matter how you wish to use it, as long as you use these items they will become effective vehicles of advertising while offering value for the recipients.  Everyone has keys, so custom key chains will make a great gift. Be it a milestone token, employee appreciation gifts , accomplishment gifts or referral hand outs among others, keychains will make an affordable gift that your customers will use and enjoy and get your message across. Practical and budget friendly, custom keychains will make a practical gift choice to consider.
Metal key chains will make an elegant gift that will also promote your business. Choose from a range of models that range from high-class styles to basic designs and everything in between. Customize these metal keychains with your company name and information to make it a perfect custom gift for prospects, customers or employees. These elegant metal keychains make a great way to show people that you care. Promotional keychains will highlight your business on a regular basis.
Promotional Key Rings make a fantastic tool for promoting and advertising your company regardless of your trade. Metal keychains are well received as gifts thanks to its high practicality and retained for many years, which make a powerful form of advertising. If you want to reach out to a large number of people at easy rates, look no further than custom keychains.  Offered in a range of attractive models like triple spinner metal keychains, pull apart keychains and bottle opener keychains among others, metal keychains will make a luxury gift item that will grab easy attention.
Have you used custom metal keychains as your promotional items? Do share your experiences with us at the facebook page.