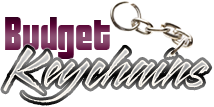 Buy Instant Brand Attention with these Unusual Shaped Keychains
Posted by admin
Posted on August 12, 2016
Keychains are popular custom items for promoting brands and earning goodwill at easy rates. If you think ordinary looking keychains might not do the trick, check out these quirky shapes in keytags that will literally sweep your audience off their feet! Is it not fun to grab a few eyeballs even in busy places and streets with these unique promotional keychains that may look anything else than a keychain!
Computer keychains: While we are living in a robotic world, there can't be a better promotional gift than these mouse shaped keychains. These custom keychains that also feature a measuring tape will make a perfect gift for promoting computer businesses, internet related services and schools among others. No matter whether your recipients use these as tape measure, reliable key holder or even an amusement token, your logo and message imprinted on these will never fail to leave a lasting impression. While business owners will love to deploy these budget friendly custom gifts that can be used for mass promotions like mailer campaigns and tradeshows, their recipients will love to retain it as keepsakes.
Personalized Food Keychains: Hungry for brand publicity? Do not look beyond these colorful and creatively designed food keychains that will make your recipients drool over your brand. Check out these luscious looking apple shaped keychains that look every bit their farm fresh counterparts! Bite off your competition by availing this promotional apple shape tape measure food keychain. The durable design coupled with an exciting design will make these keychains the apple of the eyes of your recipients. This measure keychain can be gifted to customers during tradeshows and other promotional events or it can be included within their festive purchase bags.
Fish Bone Bottle Opener Keychains – Silver: These fish bone shaped keychains will appease every recipients of yours – no matter whether they are huge fans of fish n chips or not! These shiny silver masterpieces will grab instant attention with its design and can be utilized as an ear bud cod wrap, key holder, bottle opener, a fashion token and a decorative tool. These trendy keychains is easier to carry around and serves better than any regular plastic keychain. It makes a wonderful giveaway as an anniversary token, milestone acknowledgement gift, tradeshow handouts or as a complimentary token with some festive purchases.
Animal keychains: Pack a fun factor to your branding campaign by handing out these animal keychains. Choose from a range of models like dog shaped keychains, hen shaped keychains and cow shaped keychains among others and see how your logo becomes as lovable as their pets for your recipients. These make smart choices for animal rescue centers, pet care services, awareness campaigns and even fund raising events.
If you thought keychains are dreary tags that can hold just keys, you could be in for a surprise with these unique keychains that double pull as collectibles as well!
Share and Enjoy