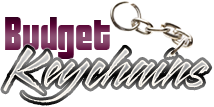 Give Wheels To Your Promotion With These Custom Transportation Keychains
Posted by admin
Posted on August 11, 2016
Let's be frank about it! Though most people do not think about the item that holds their keys all day, the fact is that not many people can function properly but for these ubiquitous items. Be it to carry the all important car keys, home keys and more, promotional keychains are something everyone needs in their daily lives. Interestingly these make excellent keepsakes and collectibles as well for most people.
Business owners can make use of the immense popularity of keychains in driving up their brand popularity. Uniquely shaped keychains like custom transportation keychains are almost always warmly received and well retained. Imprint your logo and message on these attractive keychains and hand these out during tradeshows, business events and mailer campaigns. Choose from a range of colors and materials from our impressive collection and see how easily these unique keychains add wheels to your campaign.
Bicycle Shape Bottle Opener Transportation Keychains: Put your brand on a high speed trail with these bicycle shaped bottle opener keychains. It makes a perfect choice for promoting sports goods stores, bike stores and lifestyle brands. Your recipients will surely find these logo items interesting and that is not all- these will also grab the attention of their friends and family.
Truck Shape Bottle Opener Transportation Keychains: Ensure truck loads of appreciation and visibility for your brand with these custom keychains. Trendy and budget friendly, these truck shaped keychains will make a perfect choice for promoting transportation companies, distribution services, truck drivers, auto services, bars and more!
Aircraft Shape Bottle Opener Transportation Keychains : Ensure a smooth and hassle-free take off for your brand with this personalized plane/aircraft shape bottle opener transportation keychain. It makes an amazing value token for airlines, travel companies, air travel, fueling stations, summer camps and many others trying to attract kids, youth or all age groups to their business. Available in a range of colors, these keychains are sure to enjoy a long retention not just as keytags but also as bottle openers and even collectibles.
Airplane Keychains – Red : These logo imprinted promotional airplane keychains will make a perfect choice for all those aspire to touch new heights in their campaigns. Great for promoting travel agencies, airlines, private jets, tour operators and many more, these logo gifts make a great festive greeting gift or acknowledgement gift during trade expos.
These novel keychains that look anything other than ordinary keytags will make a great choice to buy easy attention at low rates! Everytime your recipients use these attractive keychains, everyone around will surely be tempted to take a closer look at the logo and brand message imprinted on these. A fabulous keychain often makes an engaging talking point among your audience, which will create word of mouth publicity for your message.