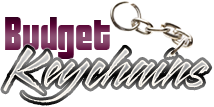 A Few Smart Tips To Consider While Buying Flashlight Keychains
Posted by admin
Posted on August 16, 2016
Have you ever gone to a tradeshow or a party and got a handful of keychain flashlights? One of the most popular gift ideas in town, flashlight keychains are however hard to manufacture on a budget and keep them working for a long time. So, if you have been planning to buy flashlights, make sure to choose those that are bright, long lasting and trendy enough to slip into your pocket.
Flashlight keychains will double pull as not just a reliable keyring for all those keys you have to manage everyday but will also protect you against stumbling in the middle of the night. But lost on how to find keychains that can shrug off bad weather and shine bright all through the daily errands?
There are many features to consider while looking for a keychain flashlight. For instance whether to opt for AA and AAA batteries or rechargeable cells or what will be the ideal brightness of the light. For a first time shopper, choosing the best keyring flashlight might be a confusing task.
Things to remember
Size matters: The smaller the size, the better will be the chances of it getting used all the time. The main objective should be to have a keyring with a flashlight and not the other way round.
Bright light: Choose keychain flashlights with a bright output so that the users will find it useful. Some keychain flashlights could be too small to be of any use.
Long lasting batteries: A keychain flashlight should have long lasting batteries so that the users will find it handy. Most flashlights come with a watch battery or a common AA or AAA battery.
Durable construction: Most people, out of habit throw their keys on the table. So it is highly likely that the flashlights get damaged in the process. So, make sure that the flashlight keychains have a solid construction.
Budget: While buying keychain flashlights, resist the temptation of buying items that are too low priced as you will be cutting the corners of quality by doing so.
We have listed out a few of our best sellers that will help you get started.
Disc Light Keychains These colorful , dainty keychains will not just light up lives but also manage keys with efficiency. This disc key light works great for emergency services, hospitals and other marketers who are symbolically identified with color red.
Oval LED Keychains- Silver: Not just a flashlight keychain but a creative masterpiece that your recipients will cherish all their lives!
Bottle Opener Flashlight Keychains: Hand out the triple power of a flashlight, a keychain and a bottle opener alike with these custom gifts. Pleasing to the eyes and extremely functional, these attractive masterpieces can be used to promote restaurants, bars, night clubs and more.
We have a lot more flashlight keychains in all possible models and shapes. Great for tradeshows, store promotions and awareness campaigns, these tiny delights are here to stay for a long time for sure!
Share and Enjoy