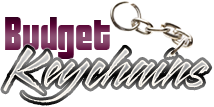 Building Brand Awareness on A Budget with Promotional Keychains
Posted by admin
Posted on September 20, 2018
Custom keychains are small enough to slip into the bags of your event attendees, versatile enough that you can gift it to literally every genre of your customers and above all something your customers will use over and over again, which make them effective gifts to consider during any promotional marketing campaign.
Let's be frank about it. It is indeed easy to be intimidated by the countless options available in custom gifts. However, when you need a promotional gift that never fails, look no further than custom keychains simply because these are practical and versatile.
Promotional keyrings are not just fun and attractive but they will make a handy daily use item for your customers thereby ensuring your brand a wide angle display. Get started with these popular key chains that will impress everyone in your customer list.
Plastic keychains
Colorful, simple and often silly, promotional keychains are a great way to keep your message simple and straight in front of your audience. Budget friendly and popular, these logo items are great gift ideas for giving away at events like tradeshows or exhibitions. Your brand and message imprinted on these keychains will never get overlooked even by the most discerning customers.
Check out these USB Hub keychains that will suit every genre of audience and can be customized to promote all types of businesses to show that your brand is tech forward. These light weight and highly functional flat keychains are perfect for mailing and offer a decent imprint space for your brand or message. Customization can't get more unique than in plastic keychains. Go for it!
Truck Shape Tape Measure Keychains will grab easy attention for its quirky shape and will make your brand stand out from the crowd. Imprint your brand and message in full color and get creative with a powerful slogan that will complement your business theme. A unique keychain will make heads turn and make your brand a talking topic without any concerted effort from your end.
Animal keychains
What if you get the functional advantage of a keychains along with the fun of a plush toy or a stress reliever at the same time? Does it sound too good to be true? Check out these cute animal keychains that are fun , extraordinarily cute and above all tailored to fit any campaign. Your customers will find these keychains a great toy to beat stress or boredom. Every time they use it as a keychain or a toy, your brand will grow closer to them. For instance, monkey shaped bottle opener keychains or bear shaped keychains  would make perfect mementos of a zoo, safari or outdoors company and a fun way  to engage your audience with your brand.
Novelty keychains
Give your brand a personality by throwing in custom novelty keychains into your marketing mix. Anything quirky will catch the eye of your audience and will bring a smile on to their faces. Guitar shaped bottle opener keychains, dumbbell stress reliever keychains, happy mood maniac stress reliever keychains are all great options to consider.
With so many attractive models and colors, imprinted keychains are indeed a high reward, budget friendly gift idea. The only hard part may be is to pick up your favorite! Happy shopping!