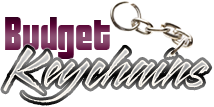 A Few Smart Ways To Use Promotional Keychains In Your Business Development
Posted by admin
Posted on September 19, 2018
Keychains are simple and highly useful daily use items that not many people can resist. Budget friendly and immensely popular, custom keychains make a powerful marketing tool for budget marketers and start up businesses with a modest promotional budget. Apart from popularizing their brand image, logo keychains can be used in many other ways to engage the audience and to enhance your brand image.
Here are some innovative uses of keychains that you may not have thought about.
Keychains as loyalty incentive:  Make your regular customers feel well appreciated and special with custom keychains as loyalty gift. Triangle bar shaped metal keychains will a make a perfect choice to consider as loyalty gifts; make it special by laser engraving your brand and special message and your recipients will have a surprise gift of their life. Every time they carry around these elegant keychains, it will make heads turn and invariably set off word of mouth publicity. Happy customers are the biggest assets of any business and these small gestures like handing out freebies will make them feel right on top of the world! The best part is that imprinted keychains will make countless impressions for your brand during its shelf life while keeping your customers happy. Perfect win-win situation!
Use keychains to damage control: Let's be frank about it. For every business, dealing with unhappy customers is something that they endure atleast during rare occasions. Imprinted keychains make great handouts for damage control to cool down the customers and to show that you care. Repair the damage and show your appreciation to your clients by handing out an elegant custom leather keychain that they will surely appreciate. Every time they see these brand tokens, they will be reminded of how customer satisfaction has always been your top priority, which in turn will encourage them to come back to your business or talk about the friendly profile of your business to their friends.
Keychains are great for developing business:  Custom keychains will make a great handout to impress your prospects and to draw them towards your product. Keychains have good swaying power that's worth taking advantage of. If you are planning to attend tradeshows or business events where you come face to face with a surging crowd of prospects, there can't be a better gift like keychains because firstly it is budget friendly and secondly it is versatile and appealing to every age group and demographics.
As mailer gifts: Companies rely on business letters and newsletters to announce new offers or products launch or infact to share anything interesting with their customers. Keychains make a surprise gift item that can accompany the mailers, which will please your audience and enhance your goodwill.
Do you think custom keychains can make effective gift items for your promotions? Share your ideas with us at our facebook page to join the conversation.