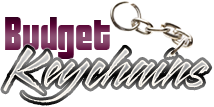 Personalized Keychains That Complement Your Business – Inspire Your Audience to Remember Your Brand
Posted by admin
Posted on September 21, 2018
Anything new or unusual will grab easy attention of everyone. That is what makes novelty keychains a cut above the rest in highlighting your brand bold and big. By handing out custom keychains that are shaped like your products or business theme, you are a step closer in getting your customers remember your brand. It makes a clever way to make your brand their favorite talking topic as well.
Adventure activities and outdoor leisure companies
For companies who pride themselves on their eclectic adventure holiday packages and activities will find compass keychains a great hand out. It  will make a great item for the travel bag of every adventure traveler. This multipurpose keychain flashlight will make a great handout during safety shows, tradeshows and in-store services among others. Customize these with your brand and message and everytime your daring customers are in a need for adventure and adrenalin, they will know where to find you!
Custom flashlight keychains that double pull as a handy source of light will make another great promotional item to promote your brand. Every time your recipients use it to light up their way or to carry their keys, your brand will get a lot of attention from everyone around. These combo gifts will ensure double brand promotion at one time investment!
 Construction industry
Pitched at 1,231 billion U.S. dollars, the United States is the one of the largest construction markets worldwide, which is on a high growth path at present after the post recession rebound. Small construction companies with a modest promotional budget can consider low price promotional gifts like keychains to spread the word. Custom Hard Hat LED Keychains will make a delightful handout to clients during or after the service or during some trade expos, which makes a souvenir and a lighting source all at once. Your brand and message on these will get a lot of appreciation.
Tapemeasure keychains is another perfect gift idea to promote realtor companies. Your brand and message will flash by in front of your customers every time they use it to measure something or carry their keys. The daily impressions that these logo keychains make will go a long way in enhancing the brand recall of your customers.
Juice stands and fruit business
Spread the word about your garden fresh fruits sourced straight from the orchards and impress the audience with these fruit shaped keychains that will tell everything about your business to your customers in a glance.
Orange Shaped Stress Reliever Keychains: Orange is a treasure trove of vitamins and natural goodness, which makes people healthy and these orange shaped keychains are no less popular. It will make a reliable keychain and a stress ball at the same time, which makes the audience stress free and healthy.
Check out these apple shaped metal keychains if you are looking for a custom gift for promoting your apple business. The easily recognizable shape of these keychains will enjoy high visibility and produce superior quality leads for sure.
 Have you been using custom keychains in quirky shapes as your promotional items? If yes, do share your experiences about the same in our comments section. We would love to hear from you!