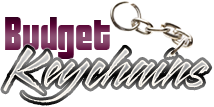 Custom Keychains – Put Your Brand On The Move
Posted by admin
Posted on September 24, 2021
Unlock the branding potential at its best and  get your message across to a wider audience with custom keychains. Every time your recipients carry these in their hands, your company logo will be on the go. Promotional Keychains ensure better exposure for your brand and make a cost-effective campaign that goes mobile!
Custom Keychains provide plenty of room for any business to imprint their name and logo along with any message. Choose from a wide range of keychains ranging from classic to contemporary and everything in between in your favorite style, color, and size that will fit your marketing theme.
Treat your outdoor enthusiasts with carabiner Keychains that is useful during  outdoor trips, adventure activities as well as everyday use. It is a perfect for executives and all others on the list.
USB Keychains will  add additional exposure for your brand at your next conference or business event earning appreciation from the recipients. These are perfect to tuck neatly inside of your mailer to increase the effectiveness of the campaign. Keychains that bring together fashion and function will enhance your campaign and bring in  real results.
Why Keychains
Keychains are among the top useful and functional promotional products that advertisers can give.  Interestingly, Keychains are something everyone needs but are often forgotten to buy for themselves and hence fits the criteria of handouts that your consumers will surely want!
Practical
Keychains are used many times every day and are highly useful and well retained. Though most promotional items are kept from two to four years, keychains are retained for life thanks to the affinity that the users develop to these accessories with constant use! For most people it is a handy way to identify the multiple sets of keys that may all look alike.
Diverse
Available in various interesting themes and shapes like sports themes, animal themes and more, keychains make an interesting talking topic for most people and a must have fashion accessory worth showing off for others. Business reports show that 85 percent of consumers that received custom giveaways did business with the advertiser!
Budget friendly
At one-tenth of a cent per impression, keychains have  one of the lowest cost per impressions in promotional products. By ordering in bulk, marketers can  get the best discounts, which in turn will make keychains cost next to nothing!
Easy to distribute
Light weight and compact, Keychains are easy to hand out in person, or mail out with ease. Ease of distribution is crucial while choosing custom giveaways to make your targeted promotions successful.
Are you planning to make Keychains your swag? Share your thoughts with us on our instagram page.