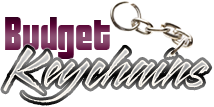 Benefits of using Floating Keychains As Business Promotional Products
Posted by admin
Posted on August 17, 2017
Business owners spend a lot of time and effort to come up with the most interesting custom gifts to promote their brands and to grab the attention of their prospective customers. So, stay ahead in the murky and fathomless competitive business world with these attractive custom floating keychains that will put your brand on a proud display even in the most challenging situations. These make great handouts during summer promotions and all those beach holidays, pool parties and outdoor fun. Keep your brand stay afloat while your recipients can keep the keys safe even if they accidentally drop it in waters with these handy keychains! Customize these with your brand and message to leave a lasting impression.
Outdated marketing techniques will not succeed in ensuring brand recognition and that is where these quirky custom-made floating keychains will grab all the attention. You will get more than expected advantages while you invest in these highly functional and budget friendly floating keychains.
Custom duck shaped bottle opener keychains make perfect handouts to promote marina, swimming club or other water related businesses. Sleek and buoyant, these bottle opener animal keychains will even come handy when you are in a mood for a drink in the pool! The low cost advantage of these keychains will make it a perfect handout for tradeshows and exhibitions. Choose a keychain in your corporate color for added impact as these logo keychains are offered in various attractive solid colors.
No matter whether your recipients are on a road trip or a pool party, these custom keychains will put your message right in front of the eyes of your recipients. These interesting promotional items will make an interesting banter topic and will make your message the hottest topic in town. With your brand floating on the water, your recipients will never forget who saved their keys!
Let's be frank about it! Promotional keychains have always been one of the most popular promotional items among marketers because everyone needs keychains to keep their keys safe and well organized. By putting your brand on these daily use items you are rest assured a wide angle display and portability for your brand. The best part is that Keychains have one of the lowest costs per impressions, because once you hand these out will make consistent impressions without any repeat investment or effort.
Floating keychains are not just ordinary keytags but a great floating toy and a bottle opener as well, which enhances its mass appeal. Every time your recipients use to carry their keys, pop the top of their beverages or as a floating fun toy during pool parties or fishing holidays, your brand will get a panoramic display. Reports show that more the functionality of the custom gifts more will be its popularity and this is another factor that makes these multitool keychains a rage in promotional circuits.
If you haven't had an opportunity to use these delightful floating keychains in your promotions so far, this could be the best time to do so! Shop right away!