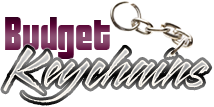 Whistle With Compass Thermometer Keychains- Custom Keychains That Make Safety Survival Items
Posted by admin
Posted on August 16, 2017
Key chains as safety kit items! It might not ring a bell among anyone easily. However these multitool keychains of Custom Whistle With Compass Thermometer Keychains are not just for holding and organizing keys but will function as a compass, a whistle and a thermometer! Get the triple advantage of three most widely used daily use items at the cost of one to make your promotions a tad different this season. Offered in a range of attractive colors, these keychains will make great employee gifts, store promotional items and fund raising items among others.
These custom keychains will work as a safety survival whistle, a compass that will help your recipients by telling the right direction during hiking trails and a thermometer to check the temperature. It will make a valuable camping tool and a safety kit item for homes and offices.
Keychains have always been popular promotional items because everyone needs multiple sets of keychains to organize all their keys that they have to manage on a daily basis. So, you can very well imagine the popularity that these multitool keychains will enjoy among your recipients. These versatile promotional items are great for promoting all types of brands and business events. Unlike many other promotional items keychains will appease to every genre of recipients irrespective of gender or age factors.
Available in a range of models including the classic models of leather and metal keychains to the inspiring range of novelty keychains that come in the shapes of everything under the sun literally to the ever popular multitool keychains and bottle opener keychains , there is something special for everyone here. Budget friendly, light weight and easy to distribute, these make great handouts for mass promotions like tradeshows and mailer campaigns.
Custom Whistle With Compass Thermometer Keychains will buy easy attention of anyone who sees these. This trendy and futuristic gift idea will make a great way to ensure brand engagement with your outdoorsy customers like bikers, hikers, campers, mountaineers, and adventure seekers. Easy to manage within their backpacks or bags, these keychains will make a great talking topic in no time. Everyone who sees this attractive keychain will surely want to get one of these for their collection.
The best part is that these innovative keychain models are not just functional items but will make interesting souvenirs and collectibles as well. There is a substantial population of people who enjoy collecting keychains as their hobby.
So, if you have been looking for a custom keychain that doesn't quite look like an ordinary keytag and comes handy in multiple ways, look no further than these keychains. Designed to please even the most discerning customers, these logo keychains will make your brand and message more popular than ever!
Have you used Custom Whistle With Compass Thermometer Keychains as marketing swag? Tell us your experiences at the comments section.