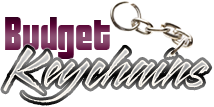 7 Reasons Why Logo Keychains Make Great Business Gifts
Posted by admin
Posted on January 9, 2023
Looking for a perfect marketing gift for your clients or employees? Custom keychains would make a great option. These are not just fun to have and use, but also make great marketing tools that will enhance your brand visibility and make new leads.
Still on fence? Here are reasons why custom keychains are the perfect marketing gifts.
Ensure a grand brand display
Keychains have always been popular promotional items because they are versatile and practical. It will fit every promotional plan of yours and will appease every genre of audience too . Available in various models, marketers can find a model that will fit any occasion. These budget friendly giveaways are perfect for networking events, fairs or  tradeshows.  Keychains remain out and about at all times. So, your brand imprinted on these everyday items will get an incredible visibility every time your recipients use it.
Keychains are useful
Keychains are  used daily, which means many people will continue to see your logo daily. Thus custom keychains will not just  constantly remind your potential customers  about your brand but will also engage your existing customers.
Fun to customize
Keychains can be personalized with text, artwork or logo to make it memorable for your customers. Make use of the high visibility imprint space to add your artwork and custom message to make it unique handouts that leverage your branding.
 Limitless options
The best part of keychains is that they are available in a wide range of interesting shapes and models. Keychains are no longer basic and functional. Some of the interesting models include bottle opener keychains, tapemeasure keychains and flashlight keychains among others. Portable and practical, logo keychains will also work great for marketing your business.
Long lasting
Keychains last long and work ceaselessly. So the same reason, your recipients will never discard your custom keychains as long as they work properly . This makes promotional keyrings a great choice as  corporate gifts, trade show swag and more . People will remember your brand as they use it daily and every time they see their name printed on it.
Showcase your brand identity
Elegant keychains make classic corporate gifts and promotional items that will complement your brand identity. Versatile and highly useful, keychains will fit every branding theme. So, no matter whether you wish to adopt a fun theme in your promotions or something formal, keytags will make a great choice as promotional giveaways.
 The best part is that branded keychains are highly useful, giveaways for presenting to your prospective clients or investors. Over a period of  time, your business will begin to make a name for itself through word of mouth publicity and referrals set off by  keychain giveaways.
Keychains are easy to carry around
Light weight and compact , keychains are also designed to withstand the rough and tumble of everyday use. Thus your recipients will continue to use it for a long time. These travel size accessories are indeed perfect for bags and wallets. So, your recipients will always have them on hand. When you buy high quality keychains , your investment will definitely be paying off for quite some time.
Explore our complete collection of custom keychains to choose a model that will meet your promotional needs.