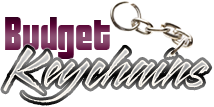 Bottle Opener Keychains: Pop Open Promotional Opportunities
Posted by admin
Posted on January 6, 2023
Bottle opener keychains make great promotional gifts. Guess why? They can be used repeatedly and will never go out of style. Add your logo and artwork on these logo items to make a great marketing tool for any office or home. Bottle opener keychains are something everyone needs during parties, picnics and  more. So just imagine the long-lasting exposure your brand will get on these dual utility accessories that work well as a keytag and an opener at the same time. It's easy to buy in bulk at incredibly low rates for mass events like trade shows and mailer campaigns.
Here are some more reasons why bottle opener keychains make great promotional gifts for any business.
Versatile
The best giveaways are something that your recipients will find useful. So, if you wish to choose a giveaway that is relevant and valuable for them, custom keychains will make a great choice.
High retention
While most conventional items like brochures and billboards are tossed out quickly, bottle opener keychains enjoy long-lasting value. That means your promotional swag will be used by the recipients long after an event or promotion is over.  If you are looking for a long haul brand promotion at one time investment, custom bottle opener keychains will be a great choice. For instance, your patrons will continue to think about your brand every time they pop open their drinks. It will engage the audience with your brand and will reinforce your relationships with existing customers. To sum up, bottle opener keychains are cool gifts that leave lasting impressions.
They make Promotional gifts and party favors alike
Bottle opener keychains are great promotional gifts to give out at any type of events- promotional or personal.  Marketers can even use these popular items  as prizes for fun contests and sweepstakes. Let's be frank about it. People love free stuff, especially when it is something useful like a bottle opener keychain. So, if it has your company's name on it, it will be a clever way to remind them your message without being intrusive. Every time they use it during parties and camping, your brand will get a lot of eyes of even people around., thereby bringing out
Leave a positive impression among the recipients
Everyone will surely appreciate the gesture of handing them out something useful like a bottle opener keychain. It will not just make your brand their favorite but will evoke a sense of reciprocity in the minds of the audience.
They make Repeated visual representation of your company
Bottle opener keychains  will put your brand on constant display in front of the clients thereby bringing out constant brand reinforcement during every day or week.
Low price and high ROI
Bottle opener keychains have a low price and a higher shelf life. Thus marketers are assured of an impressive ROI when they invest in these custom giveaways.
Long Life
These logo items will stay with your clients for a long time unlike the conventional digital or printed ads, that fade off their memory in no time.
Improves brand loyalty
Handing out a popular swag like bottle opener keychains will make your brand stand out by giving you a point of difference from your competitors.
There are so many compelling reasons to use these keychains in your promotional plan. So, what are you waiting for? Explore our collection of keychains to choose a model that will refresh your brand image every time they enjoy their favorite drink!