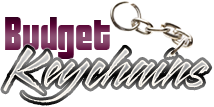 6 Custom Keychains That'll Inspire Better Brand Recall
Posted by admin
Posted on December 27, 2019
Custom keychains make an awesome promotional tool. It is easy to hand out; while your clients, employees and target audience will have a highly useful gift on hand.  Imprinted Keychains help your recipients make it easy not to forget their keys- and your brand too. Offered in an inspiring range of models and colors, keychains will ensure better brand recall.
Here are top 6 handpicked keychains that will ensure maximum visibility for your message
1.Carabiner Key Rings
Carabiner keychains  are highly useful for people during activities like camping, gardening, hiking and  outdoor trips. The hands-free convenience offered by these keychains makes it a hot favorite for people on the move. Just imagine the traction your brand will get every time people see it on slopes, hiking trails and sports venues.
2.Bottle Opener Keychain
A party- goers' delight, bottle opener keychains are innovations at its best! These not just keeps the keys safe but make a great tool to pop the top of bottles. It will make great holiday handouts and party favors.  Customize these with your brand, message or holiday greetings to make these special.
Make your brand part of their partying hours and holiday fun with these budget friendly handouts and get a positive brand recall.
3.Plush animal Keychains
Make your brand promotions as interesting as a child's play with these animal  keychains that exude a nostalgic charm of childhood days. These toy keychains will please audience in every age or demographic.
Flashlight keychains
Keychains with the added feature of flashlight will make a great choice to shed light on your promotions and pique interest in your customers.  Flashlight keychains will  easily grab a few curious eyeballs wherever your recipients carry these logo items and your message will reach an audience group beyond your target crowd.
5.Multitool keychains
Everyone will find these logo items a welcome addition to their homes and offices. Whether it is to make minor repairs, emergency fixes or some DIY tasks, these tool keychains will make a smart bet. Needless to say, your message imprinted on these will get a wide angle display for a long time to come. These are great to promote brands that deal with carpentry or construction.
Compass Keychain
Help your customers find their way to their destination safely during road trips or adventure activities with compass keychains. The high utility feature of compass will make these keychains a value added custom gift for outdoor brands or scouting clubs. Your recipients will love to show it off to everyone around.
Are you planning to use these logo keychains in your brand promotions? Share your thoughts.