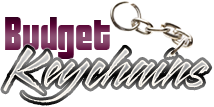 Custom Keychain Models That Will Take Your Brand Promotion Into The Next Level
Posted by admin
Posted on December 26, 2019
If you are you a keychain aficionado who finds it hard to pluck your eyes off our custom keychain collection, we have something interesting to offer. Back to the basics- Keychains were once used to hold the keys and keep it safe. However, these days keychains are collectibles, fashion statements, lucky charms and many more! People attach it over their belt loop, wrap it around their neck or wrists as adornments or even use it as bottle openers, flashlights, laser pointers and many more.
Keychains are one of the most common promotional items among marketers as firstly it is something that everyone uses and secondly, keychains make popular souvenirs and fashion statements for most people. Low in cost yet high in popularity, custom keychains can be imprinted with business name and logo to put your brand right in the fist-hold of your customers.
Watch out for some of the hottest custom keychains in town that will leave you spoilt for choices. Forget about the standard metal keychains and spare a look at some of the unique masterpieces including laser pointer keychains, whistle keychains, bottle opener keychains and more.
Custom Keychains have evolved over the years to make a great swag for companies as these can hold your brand and message on these keychains with ease.
Take a look at some of these amazing keychains that will change your perceptions of keychains.
Laser Pointer: Why not surprise everyone around in office or the conference hall with these unique laser pointer keychains that can be personalized with your brand and message? You will look a technical geek when you have these custom laser pointer keychains in hand.
Bottle opener keychains: Nobody carries their bottle openers around even though they are party ready anytime, every time. This is where these sleek bottle opener keychains com handy. Sleek and easy to carry around, these will keep the keys safe and will pop the tops with equal ease. None of your recipients will be stuck without a bottle opener when they have these logo items in hand. Customize with your brand and message and everytime they toss the keys on to the party tables or take these combo items to open their ale, your brand message on these will be put on a wide display. Emergency drink time? This keychain will get you covered. Just remember not to use while you're also using your car keys!
Flashlight keychains: Having a flashlight in hand is reassuring. Make sure your recipients never forget to take their flashlights everytime they go out of their homes by handing out these custom flashlight keychains. Nice!
Let's be frank about it! All of us love a pretty keychain. So, you can very well imagine how popular these logo items will be when these will not just hold your keys but will perform everyday tasks at the same time! Browse our collection of keychains right away to romp home with some of the best and the most trending keychains.