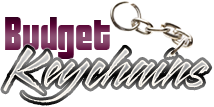 Tips To Get Your Promotional Key Chains Noticed
Posted by admin
Posted on December 30, 2019
Advertisement is a challenging, tight rope walk for businesses especially if the advertising dollars are limited. This is one of the primary reasons that make business owners turn their attention towards popular custom giveaways like keychains. These will make a tangible reminder of your business and are relatively cheap. The best part is that these everyday items will continue to make consistent impressions for a very long time after the event while you get the best value for your money.
Here are some of the many reasons that make keychains the trusted choice of business owners.
Budget friendly: Custom Keychains are one of the most economical handouts that you can consider. Offered at just about a few cents per unit, keychains are well suited for mass events like mailer campaigns or tradeshows.
If budget happens to be your watch word, keychains will make a great choice to consider. Engage your attendees in a light hearted dialogue with these interesting handouts that are available in a wide range of models and colors as well. You can even have bottle opener keychains or tape measure keychains these days.
Portable
Easy to store and distribute during big events like tradeshows and business events, keychains make  highly portable billboards for your brand.  Everyone carries keychains wherever they go and your message will earn the attention of everyone around. Thus you can reach a wider audience without any concerted effort or investment.
Highly Visible
Keychains always remain in plain view of your audience and are never stashed away in closet and bags. So, your brand and artwork imprinted on these keychains will never get overlooked. The more the visibility more will be the brand impression for you. Your recipients who see your logo everyday will develop a familiarity with your brand and they will think of your businesses instinctively when they need products or services similar to that of yours.
Practical
Studies show that practical custom gifts get a higher retention than novelty items. Keychains make one of the top five promotional items for the same reason. Everyone needs keychains to keep their keys safe and easily accessible.
For most people, the first thing that they search as their day starts is their keychain! Every time they close the doors, open the car/office filing cabinets, your brand imprinted on these will get their undivided attention. The bonus- not just the prospects- everyone around will take a closer look at your brand and will be curious to know more about it.
How do you rate the promotional potential of keychains? Share your thoughts with us on our facebook to join an interesting discussion.
Share and Enjoy