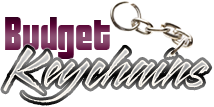 How Logo Keychains Ensure Effective Branding
Posted by admin
Posted on December 24, 2020
Your branded keychains in the hands of scores of people is an easy solution to build brand recognition. Keychains are something everyone needs to keep their keys safe and well sorted. Just imagine the mayhem a missing keychain can set off on a busy morning in any home or office?  These pint sized handouts often remain underutilized in promotional circuits. '
Here are some effective ways to include custom keychains in your promotional mix!
Trade Show Freebies
Trade shows and business conventions are fantastic venues to network your business and make new leads. Trade show swag is  one of the most important factor that drives the crowd in trade show booths. If you are on a budget yet wish to handout a little gift to the attendees that pop into your booths, custom keychains will make a great choice. Even if these may not  be a very creative giveaway, keychains have  been proven to be very efficient items to distribute in large  gatherings.
Even in this digital age, branded keychains continue to make an impact on attendees because of their usefulness and practicality. Rarely discarded and always handled with care, keychains will put your message right in plain view of your audience wherever they go!
 In-Store Promotions
If you are planning a special promotion, custom keychains will make a great handout to attract potential customers and even to build up a buzz among passersby on your premises. You can display a bowl of keychains on your reception desk for visitors to grab, or you can hand these out with every purchase. There are countless ways to get these compact items into the hands of your prospects—you just need to get creative!
 Community Event Giveaways
Getting involved in social and community events like marathons, festivals, job fairs etc is an  excellent way to build up your goodwill and get your message in front of the right people. Every community event, whether for raising  funds or  promoting awareness, make a perfect platform  for you to introduce your brand to  people.
Your participation in community events will be  valued by everyone. Get people remember your brand for a long time after the event by handing out useful handouts like logo keychains imprinted with your brand and message.
What's great about keychains is these are small and portable and ideal for distribution in all types of gatherings. Available in a wide range of interesting models and colors, you can easily match custom keychains with your corporate color as well.
Mailer gifts
The excitement to find out what's inside any mail is what enhances the experience of your recipients. If you frequently send out business mailers, newsletters and, catalogs, make sure to include logo keychains into the mailer envelope to make it more valuable for the recipients. This gesture will enhance the engagement of your audience with your message.
A  lumpy envelope arouse curiosity and make your recipient open it right away. Thus mailer gifts make an impact among the prospects before they even see what's inside  the  envelope!
Have a better idea to use custom keychains in promotional events? Share your thoughts and ideas with us on our facebook page.