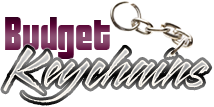 Carbiner Keychains – A Perfect Custom Gift Option For People On The Move
Posted by admin
Posted on January 24, 2018
The basic D carabiner keychains that have come a long way since its modest origin as a college tradeshow promotional item sits proudly on the top list of the custom gift list even today. These keychains stirred up a lot of interest by flaunting a carabiner design inspired by the load bearing carabiners used in rock climbing and other adventure activities that stole the hearts of everyone especially the outdoorsy. The popularity enjoyed by these keychains that ensured hands free convenience for the users while carrying keys, water bottles or their essential items like lanyards or mini flashlights was soon exploited by the promotional industry.
Customized carabiner keychains that are laser engraved with the brand and message of businesses have become a big hit ever since. Carabiner keychains have continued to evolve into new shapes like bicycles, cat, dog and sports items. Custom shaped carabiners appeal to various businesses, groups and organizations as marketing tools. Let's be frank about it. Quirky shapes will attract easy attention and convey your brand message in the most emphatic fashion. So, if you need to drive home your message in the most convincing manner without having to rely on tons of text, look no further than shaped carabiner keychains.
Carabiner keychains have evolved to be a big hit promotional item in all rights. Carabiner keychains have more recently evolved to be handy multi tools than a simple keychain. Carbiners with built in functions of daily utility items like LED flashlights, multitools and water bottle holders have stirred up a lot of interest in the promotional gift industry.
Carabiners have always been a favorite choice among custom keychains because you can attach them to purse or belt loop. Be it standard carabiners or shaped carabiners, your brand and message imprinted on these will never fail to grab the attention of people around. Lot of fun, these keychains make excellent icebreakers in mass events like tradeshows and get your audience warm up to your brand. From stocking stuffers to fund raising items, mailer gifts or store promotional items, no matter how you choose to employ carabiner keychains, these are always warmly received and well retained.
Shaped carabiner keychains are smart options to highlight your business without being wordy! Marketers looking to add more wheels to their promotions will find Truck Shape Bottle Opener Keychains a great choice while these dog shaped carabiner keychains make a smart gift choice for promoting dog shows and kennels. If you are looking for a functional gift that will get used daily, look no further than models like multitool carabiner or flashlight carabiner among others
Have you used carabiner keychains in your promotions? Do share your experiences at the comments section below.