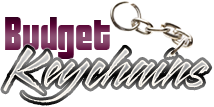 Custom Shaped Keychains – Make Lives Easier And Brand Building Effective!
Posted by admin
Posted on June 16, 2020
Keys and keychains have been around us for hundreds of years. Do you remember those huge metallic keys of the olden days that make a clanging sound when the doors were opened? These bring back nostalgic memories for most people of their grandparents' country homes and granaries. The countless identical keys tagged with a metal ring in a huge chunk were hard to identify or carry around. However, keychains have come a long way since being plain and boring to make interesting accessories these days.
Offered in a range of shapes, colors and material choices, keychains match the life style of modern day users and their mobility.
Here are some of the best picks in custom shaped keychains for branding your business.
Finding a particular key from a bunch of look-alike keys is a daunting task that every one of us has to undertake many times a day! During the busy daily errands, digging for keys or fumbling with multiple sets of keys is not a nice experience. This is where custom shaped keychains come to the aid of all of us. Businesses can keep their target audience at the ready while your brand earns a permanent place in their pockets or purses.
Of all the things, custom keychains keep us sane and take us through the morning mad rush hours. Bottle opener keychains is a crowd favorite in summer promotions thanks to the parties , picnics and tailgate events on cards. Offered in a wide range of interesting and even quirky and bizarre shapes, these logo items will give something to ponder for your recipients. Whether you want these keychains to make your recipients think, talk or smile about your message, these logo items will do it all these and more!
Check out some of these best selling models
House shaped keychains
If you are into realtor business, home loans or mortgage services, House shaped keychains will make a great handout. The familiar shape of the keychains will pique easy interest among your audience. As they say, home is where the heart is! Your message and artwork imprinted on these unique keychains will evoke a personal touch and warmth in the hearts of your recipients.
Sports themed keychains
Sport is a way of life for millions of Americans! So, can there be a better way to introduce your business to your audience than these sports themed handouts. Choose custom keychains from a wide range of popular and not so popular sports themes. Whether it is the runner keychains, skate board keychains, tennis racquet keychains or more, you have an interesting medium to set off a conversation and engage your audience.
Animal keychains
From mild to wild, animals are diverse and interesting in their own way. From deadly snakes to cute cats to delightful cows and elegant leopard, you have a wide range of shapes  to choose from the animal kingdom! Your message on these custom animal keychains  will surely leave a lasting impression in the minds of your audience. Did we say that these make great collectibles as well?
Need more? Browse our collection and choose a model that matches your theme