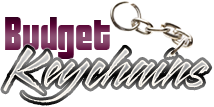 Custom keychains  – A Popular Giveaway to Endorse Your Brand
Posted by admin
Posted on June 15, 2020
Business owners try a number of things to market their brand and enhance their market reach. The problem however is that the promotional cost can quickly add up, especially if you're trying a number of things at once.  By choosing a wrong option, you may even end up spending money on something that brings little or no return.
If you are looking for a marketing tool that keeps you at the forefront of your customer's minds at easy budget, look no further than custom keychains. These may be ubiquitous with no uniqueness to brag about. However, the fact remain that custom keychains continue to be one of the most popular business giveaways even in today's robotic age.
But what makes them such a great choice?
Your clients will use them every day; infact everyone has to manage different sets of keys in their everyday lives. Whether you are driving, locking the door or opening the locker, you need  keys. People from all walks of life , young, old , urban  and rural, everyone needs  keychains to keep their multiple sets of keys organized!
Your logo and message imprinted on these will remain on top of the minds of your audience for a long time. The best part is that custom keychains not just engage your audience but everyone who sees it.
Large variety to choose from
With so many different styles and designs available, you can easily choose a model that matches your business. Whether it is something classic like leather or metal keychains or multifunctional styles like flashlight keychains or bottle opener keychains, these logo items will literally leave you spoilt for choice.
Budget friendly
If you want less for more, then not many custom gifts will match custom keychains. Starting at prices of just a few cents, keychains are promotional items that actually deliver! By ordering in bulk, you get the maximum discounts as well. It's easy to find an option that fits within even the tightest budget.
Handy
Keychains are easy to distribute thanks to their small size. Whether you hand them out as tradeshow swag or  give them away to potential customers, you don't need to organize separate packaging, which saves you even more money. Whether you can use it as a stand- alone marketing tool or a supplement to your existing promotional material your clients will cherish these high utility gifts for a long time.
How effective are custom keychains in business promotions? Share your thoughts with us on our facebook page to join an interesting conversation.